Planning a trip to Courchevel this season? You will be delighted at everything Courchevel has to offer. Courchevel is a long-time Jetsetters ski holiday destination as it offers consistently soft snow and is known for its perfect and prestigious ski slopes, luxury resort chalets, and six-star palaces.  With astonishing scenery and a welcoming atmosphere, Courchevel has attracted families, outdoor enthusiasts and celebrities for more than a hundred years. From Courchevel Le Praz (1300), Village (1550), Moriond (1650) and the Jetsetters mecca, Courchevel 1850, an array of attractions is available all season long to satisfy the most discerning guests. The many designer stores, luxury spas, customized tours together with an assortment of Michelin star and gourmet restaurants offer French cuisines and wines.  These are the epitome of the true culinary experience for the connoisseur.
Even if you are a non-skier and planning to head towards Courchevel, you are not unaccompanied. You might be astonished at the quantity of people that plan their vacations in  luxury chalets in Courchevel with absolutely no plans of skiing. Thus, there are numerous of non-ski events in Courchevel. Whether you are planning a romantic weekend getaway or a family ski vacation, guests will always savor the time spent in this winter jewel of France. As you walk through the snow-dusted paths of the Courchevel resorts, you will be greeted by multiple events which cater for all ages. During the evenings, the adult's playground is in full swing with live shows at Funkyfox , nighttime skiing to the sound of music in Verdons or simply gazing at people while having a hot toddy at Le Tremplin .
Skiing
For those of you looking to hit the snowy peaks this winter, you will appreciate the experience of having a line-free advanced fast lift system. As you plan for the day, skiers can choose from different terrains suitable for all levels. For the most daring and avid adrenaline junkies, freestyling and off piste trails in Courchevel are surreal. Skiing through the 600 km interrelated slopes of the Three Valleys is a truly never-ending breathless adventure. How about the little ones? There is a dedicated area of 5 kilometers for children wherein the gentle terrain they can learn and play freely while supervised with licensed and experienced ski monitors, thus leaving the parents with peace of mind.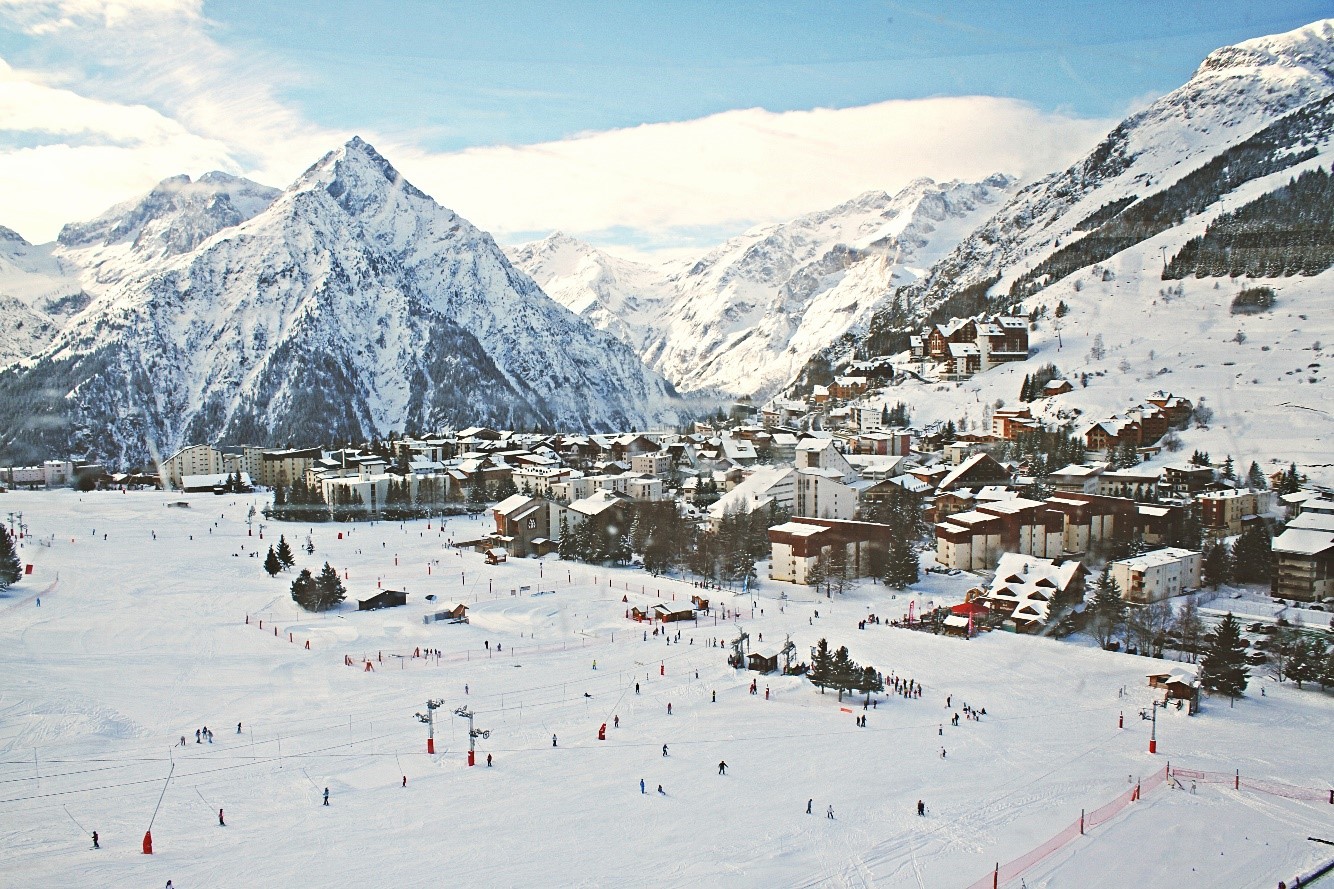 Wine Tasting
We can all agree that France is one of the top leaders of the world within the wine industry. Every year, between 6-7 billion bottles of wine are produced from the four-principle wine growing areas of France ranging from the deep reds of Bordeaux to the palest roses of Provence. Wine tasting organized by the Sommeliers gives the opportunity to singles or groups to enjoy the different blends of reds and whites, dry and sweet, whilst indulging in local cheeses and delicacies. Whether your wine is for immediate enjoyment or as a gift for someone at home, your wine tasting organizer can accommodate packing and shipping leaving you to decide when and with whom will you share the meaningful moments. If you are partial to a fine French wine, then the Courchevel will offer many opportunities to indulge in the pleasure of savouring a variety of wine. Le Baricou lying in the heart of Courchevel, owned by former ski instructor Didier Abrial will surely take you on a wine expedition of France, with some of the best native Savoyard wines.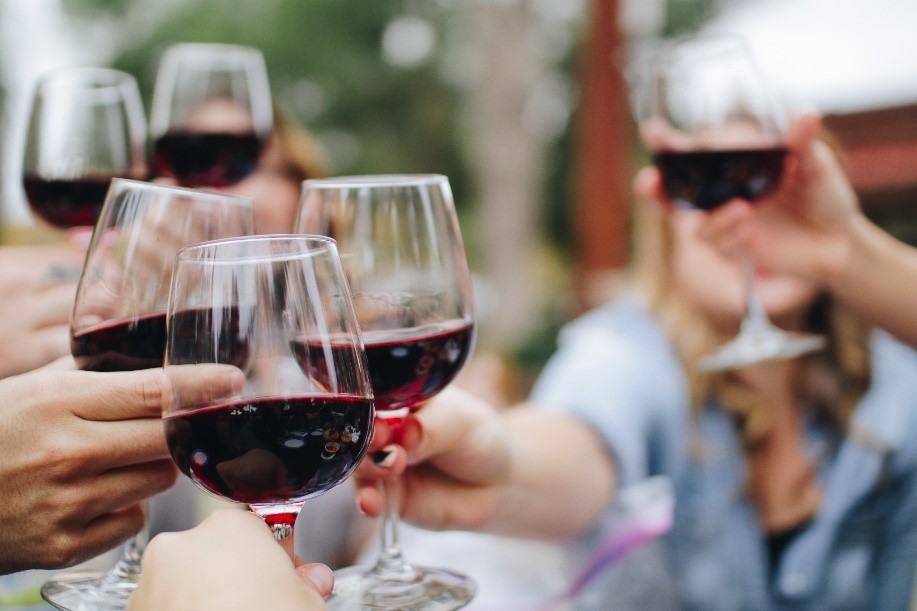 Seven Michelin star restaurants
Courchevel 1850 is renowned as the playground of the rich and eminent celebrities. There are most Michelin starred restaurants in this resort as compared to others but you should have deep and heavy pockets to relish the finest dinning experience offered. Courchevel has continuously leaded in the aspect of gastronomy. In 1979, Michel Rochedy's Le Chabichou was the earliest restaurant in the resort to earn a Michelin star, trailed by another one after 5 years. The recently bestowed three star Le 1947 eatery in Courchevel is awe-inspiring yet, too expensive. However, if you don't wish to spend lavishly, then Le Farcon in La Tania is also a reasonable option. There are many other fine dining restaurants although devoid of stars but no lacking quality. The resort also has an extensive range of eateries. There are more than 100 alternatives casing different tastes and budgets. The Seven starred restaurants include Le 1947, Les Airelles, Le Chabichou, L'Azimut, Le Kintessence, Baumanière 1850, and Le Montgomerie.
Shopping
Courchevel shopping has a little something for everyone. Amongst Courchevel 1650 and 1850, there is an entire range of modern and fashionable boutiques! There are a variety of shops that carries your favorite winter outerwear. Everything you need prior to heading out to the hills, a night out on the town, or even a bathing suit for the hot tub. Haute couture designers like Chanel have settled in pop-up stores in downtown Courchevel 1850 season after season, dressing the stars and the world's rich and famous. The luxury hotels also cater to their high-end clientele with luxury shops and gift centers. Le Forum in Courchevel 1850 is a shopping centre, arcade, enclosed climbing wall, ice skating arena, and bowling alley all under one roof. It's the best place to buy some souvenirs or some of the latest ski gear. It offers a wide range of services and will have you regaled for an afternoon.
Courchevel scrumptious treats are what kids and adults have their eyes on! The glorious aroma of freshly baked goods after a day on the slopes sounds just about perfect. For your chocolate treats, Pistenoire located in Boulevard la Croisette is where sense and sensibility meet.
Snow Hiking
Many of us who love scenery to disconnect from their busy schedule gravitate towards the gorgeous landscapes and quiet areas. Snowshoeing and snow hiking in Courchevel are great for all ages wanting to free their mind, breath alpine fresh air and lose themselves in time. Whether a group, a couple or a solo journey is the aim of the day, let your guided tour lead you to secret paths submerged by the forest's hidden beauty and panoramic views. Being in the wildlife habitat whilst staying safe and guided is the ultimate winter safari. You can even walk on the pistes but try to be careful and keep to one side and dodge the skiers. There are many brilliant hiking trails round the valley oscillating from the easiest to the most challenging. Amongst the most famous walking trails is the Lac de La Rosière beginning from Moriond Belvédère Hotel. The start is reachable via bus or foot from Moriond centre. Once you reach Belvédère, there is plenty of signage pointing you in down to the lake.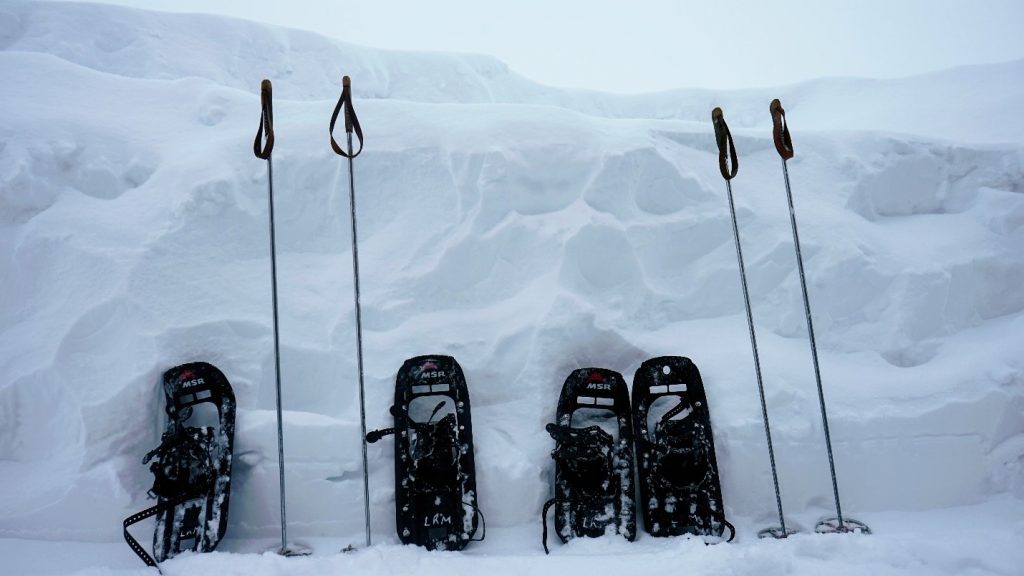 Sledding And Luge
As the ski and snowboard season waves goodbye, slopes open day and evening their 2km long sledding playground, taking you on the trip of a lifetime all the way from Courchevel 1850 to Courchevel Village. Every resort proposes some kind of sledging, yet this is exclusive and there's nothing like the sledge from Courchevel 1850 to 1550. The run is about 2km stretched and winds run down the mountain through the trees on its own track and gear up to be drooped 300 meters vertically during the course.  A similar option is available for groups called snow rafting. Yes, snow rafting is precisely what you perceived by the title. Envision a large blow up raft that is used at the lake during the summer where the friends are also tagged along in this fun and effortless activity. Giant rafts offer maximum seating of up to 6 people and are an invitation for adventurous groups. The Courchevel ski area wouldn't be complete without some good, old fashioned tubing. With short rental commitments available, you can go solo or grab a friend and rent a 2-seater tube. The luge tracks located in Courchevel and Moriond are strictly not for the faint hearted yet, are really an exciting and thrilling way to revel in the snow and the mountains. The Moriond luge starts at the top of the Ariondaz gondola where you can rent the luges and pay for every go. Whereas, you can rent luges at any sport shop in Courchevel Village and the luge track is free.
Spa and Aquamotion
Despite being in its fourth season, Aquamotion is still one of the main non-skiing appeal. It allows you to immerse in 34°C waters together indoors and outdoors, be at ease in the Jacuzzi, hammam, or saunas. This is not just any traditional or old fashioned swimming bathhouses, the Centre offers wild rivers, water slides, and a wave surf area. You'll discover Aquamotion huddled between Courchevel Village and Moriond. You can easily access it by catching a free bus that enroutes La Tania, Le Praz, Courchevel Village, Courchevel Moriond and Courchevel every hour and takes you at the exact location. Concluding your holiday with a trip to luxurious spas in Courchevel to get rid of all the wooziness and exhaustion behind is a great idea. The options are infinite ranging from chocolate massages, saltwater caves, saunas, infinity pools, outdoor hot tubs, cures through glacier extracted salt rock; you name it, Courchevel has it.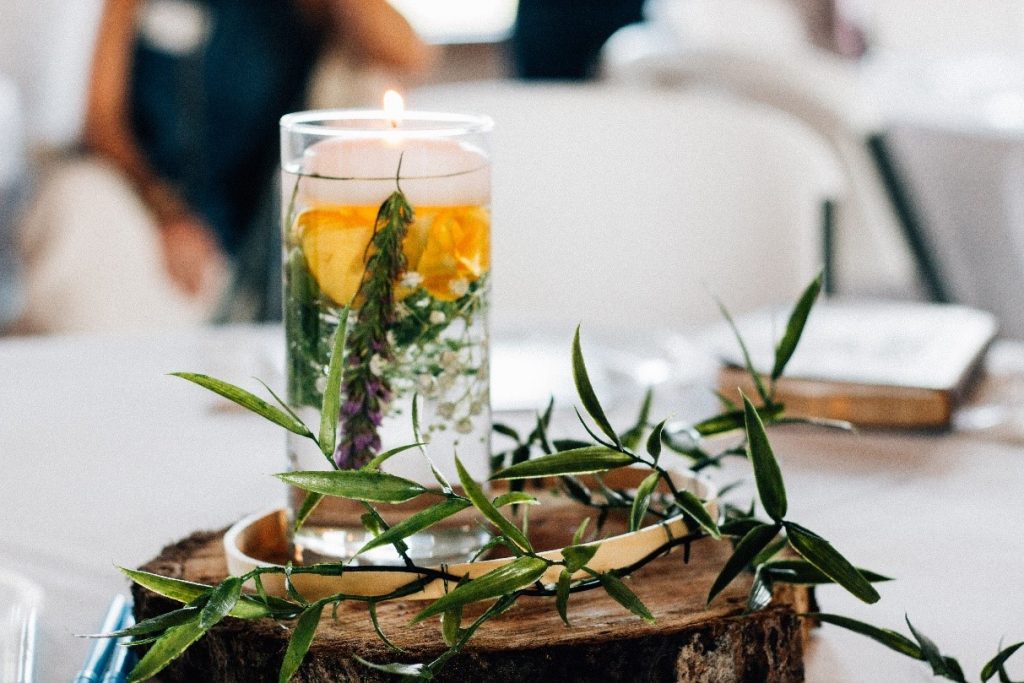 Après-ski
There are some fellows who are not much interested in snowboarding or skiing and only wish to experience the much gossiped, après ski. On the other hand, nowadays, Après ski is perceived a substantial aspect of a ski trip as the skiing itself. If you are someone who loves swaying on tables and sipping chilled beer in your ski gears, then the main requirement of yours may well be a great après act. The ski circle completely agrees that nobody can beat the Austrians in après ski, and resorts like Mayrhofen and St Anton  have reputed as party resorts.
Relax
After the time-consuming and hectic outdoor activities in the cold mountains, your body might certainly need relaxation and rejuvenation to gear up for yet another exciting day. Enjoy and relish the pleasure of a massage in your Luxury Ski Chalet or at Le Chabichou spa located in Le Chenus is a real luxury. Before the start of your skiing day, warming your muscles with a deep tissue or sports massage will surely work wonders. As the sun drifts away behind the snowy mountain peaks, get ready to feel pampered. Rejuvenate in a 20 min eucalyptus steam room, followed by a salt water scrub before the magic of a tasty chocolate massage revives your soul. Before your dinner plans, a signature Manicure, Pedicure and a hair treatment are ideal for a glamorous evening. The spa's in Courchevel have been fashioned to astound you with their unique design, outstanding service, and welcoming atmosphere.
Yoga
Yoga in the sky, what a dream! How many of us are seeking to silence our mind and balance our bodies from life's daily challenges? A big trend of Yoga retreats has launched in Courchevel a decade ago. Visitors can pick from indoor or outdoor yoga classes, in the mist of all the beauty, catered to every level. Outdoor classes will connect you with nature, helping you to relax and breath in the fresh mountain. These classes are hosted every day, all year round so you can enjoy your sun salutations in the snow or gazing at the sun. Yoga in the private surrounding of your luxury chalet is available for the discerning wealthy world travelers. From Ashtanga to Vinyasa, yoga gurus from various well-known teaching schools thrive to take you on a yoga retreat before or after you hit the slopes. "Eat, pray, love" is their motto.
River Rafting
The charms of Courchevel are not limited only to winter season. Even though the powdered snow luxury villages fascinate world travellers to extravagant slides, glamorous nightlife, and elite luxury boutiques ready to drop a fortune. However, during the warmer months, Courchevel allures its way by offering their adventurous recreational summer activities and one of them is River Rafting. River rafting is offered on Isère and the Doron Bozel to anyone over the 13 years of age and guided by fully trained leaders who handle organizing, mapping and equipping you for the thrill of the ride. Throw on your wet suit, towel, helmet, life vest and let's go! This sport is all about team work. Your crew mates will work together to paddle the raft down the long entertaining course that covers over 18 kilometers of white rapids. There are 2 options offered when looking into rafting; opt for a half day excursion if exploring the natural surrounding is in the agenda, or for a full day excursion followed by a luncheon served at your local restaurant. Perfect mountain settings and change of speed will allow all passengers to pause and snap the unique momentum or dare to jump in shallow waters for instant rejuvenation.
Winter Fun Sports
The thrill of high-speed motor riding on dry land or snow-covered hills is the ultimate fun for men and women. Snowmobiling in Courchevel hills and through the forests is an experience that you will find exciting and unforgettable. To ride alone, you will have to be 18 of age or older however, for younger crowds, snowmobiles are 2 seaters making them accessible for all ages. At quiet times, for adults and children, sledging through Courchevel Private hills during the day or night is truly amazing. You can rent sleds by the hour anytime of the day, giving you the freedom to pick this activity at your convenience.