If you plan on spending your vacation on waxing up those skis and letting off the steam by gliding challenging ski trails, you've surely committed yourself to continuous adventures, cramped legs, and spectacular views. However, the hard part of this venture is picking from the selection of perfect ski resorts imprinted on your mind. There are at least 3,512 Ski resort options across Europe. So where on the earth do you start and how do you cherry-pick the perfect resort for the dream vacation? No need to worry, we got you all covered. We, as a team of world travelers have flown, tested, and selected some of the world's preeminent skiing destinations.
Courchevel skier's paradise is a prestigious resort located in the largest connected ski areas in the world, Les Trois Vallées. Courchevel has much to offer. This includes the consistent soft snow, perfect and impressive ski slopes, extravagant resort chalets and six-star palaces.
Selecting Courchevel amongst the luxurious ski resorts and traveling miles and miles away, is surely justified by its beauty. But also by its scenic views and the premium ski slopes angled perfectly to help you slither your way down. The impressive ski hills are secure enough to help you navigate your way without getting lost. There are lots of facilities, making it easy for everyone to maneuver their way. The lift system used in Courchevel works seamlessly without any wait to get on it at the bottom of the hill or get off it at the top. Some say it is the best system yet.
Vacation in Courchevel resort ensures your enjoyment. It also has much to offer other than its impressive slopes. In fact, Courchevel is a beautiful remote ski town located in the French Alps with freshly powdered hills, countless entertainment venues, and superb culinary experience. It is the perfect dream winter vacation itinerary for skiing.
Assured snow coverage
Let's begin with the most obvious. Good snow cover is essential for an entertaining skiing holiday and Courchevel assures it. More than 80% of the ski zone lies above 1800m and the maximum runs are in the north direction. La Savoyard resort was a pioneer in investing in artificial snow. At present, there are 600 snow cannons across the ski zone. So they cover 60% of the runs and more machines are added every year in winter.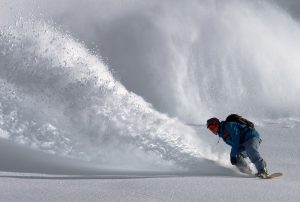 The Three Valleys
With the finest pistes, famed Moncler apparel, diversity of runs, and being a portion of the largest ski zone in the world, it's not difficult to observe heaps of tourists flocking in the Savoie department to ski in the impressive Three Valleys. The Three Valleys region of France was the foremost to be 'a purpose-built' district. It also has an invincible undertaking of the maximum amount of open connected runs in Europe for the entire season. Moreover, it covers over 600 kilometers of pistes, 183 ski lifts, and some of the best snow in the French Alps. It thus makes it the first choice for skiing holidays. Without a doubt, The Three Valleys is the finest French Alps spot to ski as there is something for everyone
Four villages
Courchevel is made up of four different villages. Each has its own distinct feel and atmosphere. All these villages have something extraordinary to offer and attract skiers from all over the world. Courchevel Le Praz (1300) is a stylish, charming village with posh bars and exclusive restaurants. It precedes the ski act that placed Courchevel skiing on the record and has a genuine urbane Savoyard appeal for the visitors staying in the Three Valleys. The Olympic torch, massive ski jumps, and global competitions are the dominant aspects of this village. Le Praz offers a Gondola lift which takes almost 10-minutes to reach jetsetters hotspot Courchevel 1850.
La Tania (1400) has links to Meribel and Courchevel (1850) through the massive expanse of pistes that constitute the Three Valleys. This village offers a good beginner zone along with a free drag lift and nursery slope. Courchevel 1550 has a hassle-free atmosphere and access to good slopes.
Courchevel Moriond, earlier recognized as Courchevel 1650 is more suitable for beginners. In fact, it offers easy access to some of the finest skiing trails in the world. This village is also linked through lifts to Méribel and Val Thorens. It is famous for its quiet and cruisy slopes. The Chapelets piste on the verge of the ski zone is a fantasy for powder Courchevel skiing and used typically by the more advanced skiers. Even though this village has a laid-back feel, it is successful in appealing to massive groups of snowboarders and skiers through its electrifying bars and eateries for après ski fun.
Courchevel (1850) is the more modern of the villages. So it draws in wealthy visitors from around the globe. Famous celebrities like Leonardo Di Caprio, the Beckhams, Rihanna, have been seen enjoying some time off from the spotlight and taking advantage of the snow-covered hillside. But for the past decades, Courchevel has been particularly the secondary winter home for Russian Moguls and royal families divulging wealth and savoring all that this luxury town has to offer.
Exclusivity
Name your high-end brand and in Courchevel you will find it. Year after year, Courchevel has seen the highest standards of excellence in architecture, interior design, high-end furnishing, and the latest style trends. A professional trade fair dedicated to lifestyle, decoration, and design has welcomed Courchevel owners and designers to pick their unique display and inspire their taste to enchant all potential guests.
The Chalets' design is elegant to make all season travelers feel like royalty. Stunning panoramic views on the natural white canvas while sipping wine and reminiscing by the warm fireplace is sublime. Whether for a group of friends or family gatherings, everyone will find and enjoy their perfect Ski holiday in Courchevel. Luxury Chalets include spa and wellness level worthy of a 5-star luxury hotel, a private nightclub. Enjoy a night out in the town where the international fireworks festival and Michelin star restaurants racing for the ultimate euphoria is a guarantee mind-blowing. For those of us who want an experience like no other, let yourself enjoy everything Courchevel has to offer.
Instructors
For a complete novice, the thought of putting on skis for the first time and flinging yourself downhill can be frightening. We have all been there. Some of us are trained from teen days. But if you are just like me and you started as an adult, then I am sure you realized that you don't bounce. You simply bruise. So, how do you get started?
There are more than 800 ski instructors in Courchevel available during the season. Therefore, there are traditional, innovative, Multilingual instructors, and schools ready to sweep you away to the ride of your life.
Qualified trainers will work with all age groups. It will allow guests to feel at ease and comfortable with the needed time to polish their skiing and snowboarding skills. In addition, Courchevel has a devoted beginner trail offered to the young skiers. Moreover, the ideally located valleys offer 180 runs of the ski area. This gives a massive choice of pistes matching their skill level to pick from. Skiing in Courchevel is more than just strapping on your bindings and heading downhill. Your eye candy is the highlight of your journey with stunning views in daytime runs and the glowing light in the nighttime.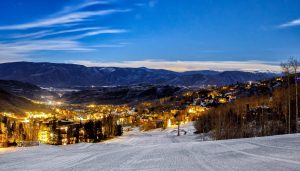 Top ski schools
Some of the top ski schools are in Courchevel. The ski schools welcome all levels, from beginners, intermediate, and the proudly skiing connoisseurs.  In just one session with one of these instructors, you will learn how to position yourself, correct your form, and lift your head up ready to take on your first ski challenge. Year after year, Courchevel visitors commit in advance to ski schools and pre-book their favorite ski instructor, who will guide them to sharpen their skills and take on bigger runs.  Excellent trainers are focusing on young children by integrating learning and fun programs to help them feel comfortable. Proud and amazed parents watching their toddlers fulfilling what looked like impossible in an old era, their ability to get on the skis, and move downhill on their own. Ski lessons and private instructors are available daily throughout the season.
Helicopter skiing and snowboarding
Helicopter skiing and snowboarding are also available for those ready to take it to the next level. This is truly an Adrenaline rush you won't find elsewhere. You can choose different packages depending on the number of drops from the helicopter. The conditions and terrain you will see during this quest are unlike the regular slopes. The untouched snow peaks primary contact is your skis or snowboard allowing you to carve at ease your own path lines. We can arrange a nice lunch with vintage French wines at our favorite 2100m level restaurant Le Cap Horn cap-horn@maisontournier.com. You can invite friends and family to assist at this unique experience, but don't forget to take your souvenir video to show off upon your return home!
Closeness to nature
Whilst carving down the slopes in Courchevel, a beautiful fusion exists between nature and wildlife without fear or intrusion. There are around 200 different species of birds cohabitating the area and flying above you as you ski throughout the day. Golden eagles, grouse, vultures, and wallcreeper can be seen regularly once you reach higher altitudes. Rare species such as Lynx can be spotted at times in the forests where they are living at hidden space. The chamois, a beautiful goat-like animal lives in the area and uses its hooves to climb high up the mountains where living on rocky grounds is their comfort zone.
Aquamotion
After you have exhausted your body on the hills for the day, you will find the captivating Courchevel resort full of other activities for the whole family. The resort has its own Aquamotion. Ever since its opening, more than 75,000 have visited the Aquamotion and the number keeps on increasing every year as its reputation spreads. Courchevel wellness and aqua center expand over 15,000m² with eight pools and a wellness zone including 19 different treatment boots. In addition, there's a vast variety of other events within the site, including climbing, indoor surfing, and much more.
Aquamotion uses cryotherapy to help with altitude sickness. They offer indoor non-skiing activities for kids and endless splashing fun in the enormous paddling pool. For more adventurous entertainment, visitors will indulge in wall climbing, indoor surfing, and water slides.  Located within easy access from either Courchevel 1850 or 1650, Aquamotion has surely set anchor conveniently for the non-skiers. Therefore, they can have fun whilst visiting the mountains.
The center has an elite spa for a true pampering experience. You can choose from their signature hot stone massage, anti-stress body treatments, facials, and the Balneo services. The Balneo services include toning leg bath, pressure jet showers, hydromassage, affusion massage, and much more. An aquatic park with water slides leads you down to heated pools in a guaranteed enjoyment. The facility has a fitness gym where you have access to a full range of weights and cardio machines. Aqua sports classes are available starting December 6. No need to drive up the hills for a balanced meal. An in-house restaurant located inside the center with a western menu catering to healthy lifestyles is delicious.
Courchevel has a wide range of facilities for every age group. It is thus making it one of the top ski resorts of the world. For this season, try to disconnect from your routine and take a break. Courchevel and we are welcoming you to be part of this unique rich culture.