The après-ski experience is an important part of any stay in Courchevel. The elegant resort town simply excels when it comes to nightlife, offering a variety of venues to suit all tastes.
Most of Courchevel's most popular nightlife hotspots are located in the 1850 area, and this is where you will find the most options for a lively night. There's an emphasis on luxury, lavish offerings here and you'll find favorites such as the bar La Mangeoire as well as the chic nightclub L 'Arc.
You'll also find one of Courchevel's most popular bars, Folie Douce, in the Méribel Valley. It's the perfect place to visit after a day of skiing, before catching the lift back into Courchevel to retire or perhaps to continue on. In addition, a smattering of bars can also be found in the 1650 and 1550 areas, just in case you're seeking even more choice.
To help you enjoy the perfect night in stunning Courchevel, here is our guide to the best nightlife on offer.
The best cozy bars in Courchevel
If you are looking for somewhere cozy and intimate to enjoy a relaxed drink, then you won't be disappointed by the selection of smaller bars in Courchevel. From more informal haunts to regal small bars that ooze style and sophistication, there is an excellent selection of more intimate and cozy venues.
Le Bar at Cheval Blanc                     
With elegant, chic décor featuring rich leather, eclectic artwork, and ultra-modern furnishings, Le Bar at Cheval Blanc is a sight to behold. It's the ideal place to enjoy a luxurious cocktail, with the décor going particularly well with a peaty whiskey or full-bodied red, although there is something for all tastes on offer. For a different experience, cigar aficionados can retire to the Cigar Yurt, a unique and lavish setting to sample some tremendous cigars.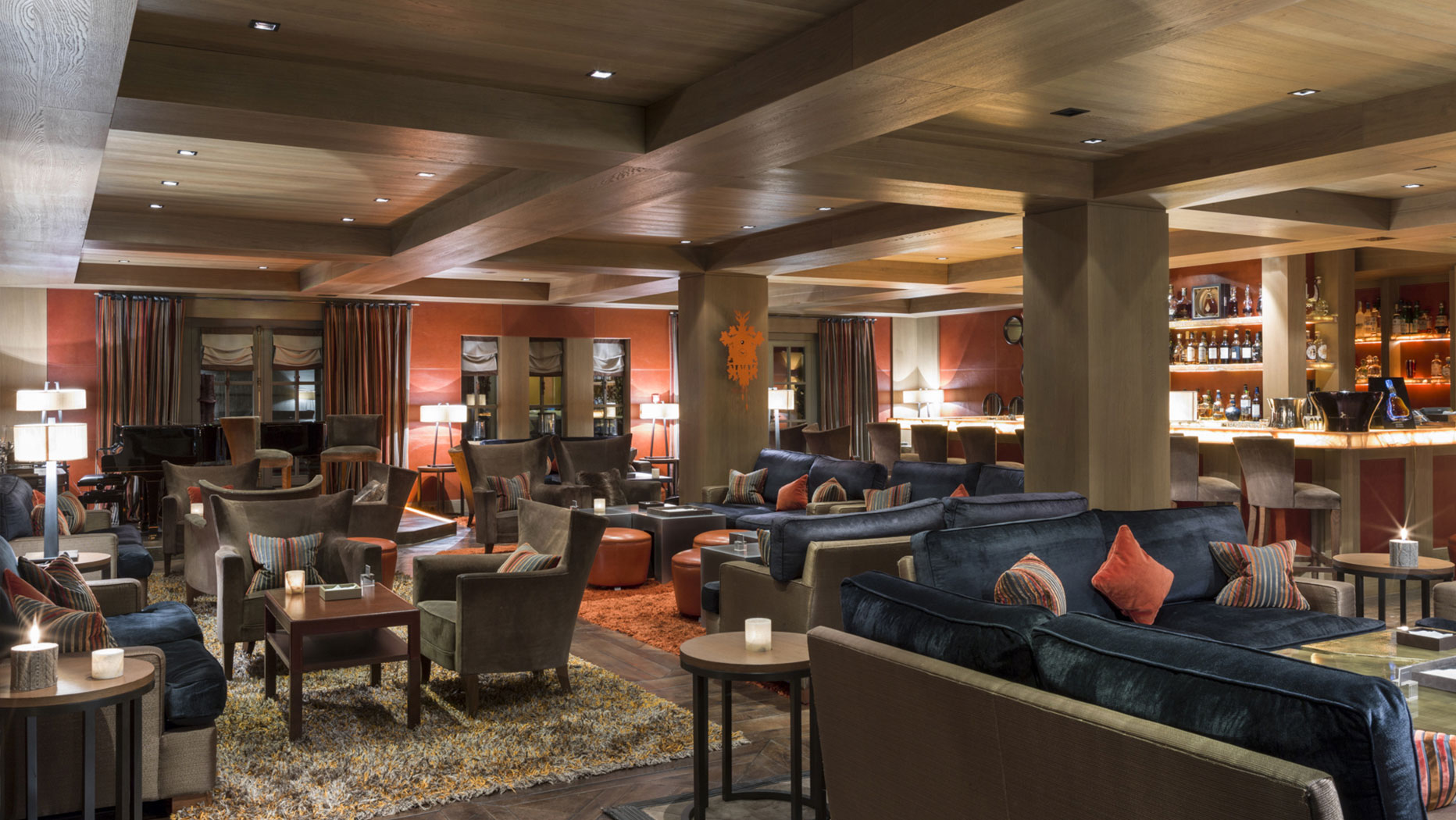 For a particularly cozy experience with a stellar view, cuddle up near the fireplace at Hôtel Annapurna, overlooking the powdery ski slopes. There's also a tempting terrace if you'd prefer to sip your cocktail outside rather than on the leather couches indoors. Wherever you are seated, you're sure to be impressed by the delectable cocktail menu and extensive wine list, as well as the laidback yet elegant ambiance.
The best lively restaurants/bars
Looking for somewhere a bit livelier, but not quite ready for the energy of a nightclub? If so, you'll find plenty of great bars and restaurants where you can dance from the mid-afternoon to the early hours, or simply enjoy some more laidback drinks.
With a view
Soak in the stellar views of the Alps at these stunning bars and restaurants.
Le Cap Horn
Perched at a height of over 2,000 meters, Le Cap Horn offers one of the most jaw-dropping locations in Courchevel. As if the views alone weren't stunning enough, the restaurant also offers a magnificent selection of wine to go with the brilliant ambiance and delectable food menu. With more than 900 different varietals in the cellar, Le Cap Horn is a must for wine connoisseurs.
Nammos
Intriguingly, this restaurant is replicated from the offering of the same name on Mykonos in Greece. Despite the difference in location and temperature, it brings the same style and charm to Courchevel. Enjoying a location 'on top of the world', the views over the snowy alps are absolutely stunning, and the perfect backdrop for a delicious meal, followed by some cocktails to the sounds of the world-class DJs.
Le Chalet de Pierres
Settle in to enjoy the beautiful ambiance and stunning views of the famous Le Chalet de Pierres, accessible by skis or by foot. Facing south on the Vermont slope, this Courchevel institution is cozy yet elegant, with an open fire and hearty, delectable food on the menu. There's also a chic bar that serves a fabulous selection of wine, beer, and spirits, including expertly mixed cocktails. Whether you visit for a long champagne lunch or a lively evening, it's bound to be a delight.
Central
If you are looking to soak up the atmosphere of central Courchevel, you are in luck.
Le Tremplin
If you simply want to ski down the mountain and into a laidback yet lively party, then Le Tremplin is a great choice. Since most visitors have just made their way down the mountain and onto the spacious sun terrace, there's an exuberant atmosphere that's complemented by live music from 4 pm. Le Tremplin also offers table service, so you can just sit back, soak in the sun and beautiful views, and enjoy your drink without ever leaving your seat.
Tea time
Dining is a true experience to savor in Courchevel. Whether you choose to enjoy traditional Savoyard cuisine or be tempted by some international flavors, you are sure to be utterly delighted by what you find.
Le K2 Palace & Altitude
This opulent Michelin-starred restaurant is a true delight for your taste buds. Guests discover the incredible flavors of their a la carte or set menus and are taken on a gastronomic journey. It's not just the food that should be savored; there's also a delectable cocktail menu and a lavish wine list that can either be enjoyed on its own or as an accompaniment to your delicious meal. Oh, and to complete the experience, the view is stunning also.
Les Airelles palace
Set within a building inspired by an Austro-Hungarian castle, Les Airelles Palace offers three restaurants and a bar. These venues offer lavish, yet approachable delectable food and drinks. Its two-Michelin starred restaurant Pierre Gagnaire for Les Airelles, it is sure to be a memorable evening.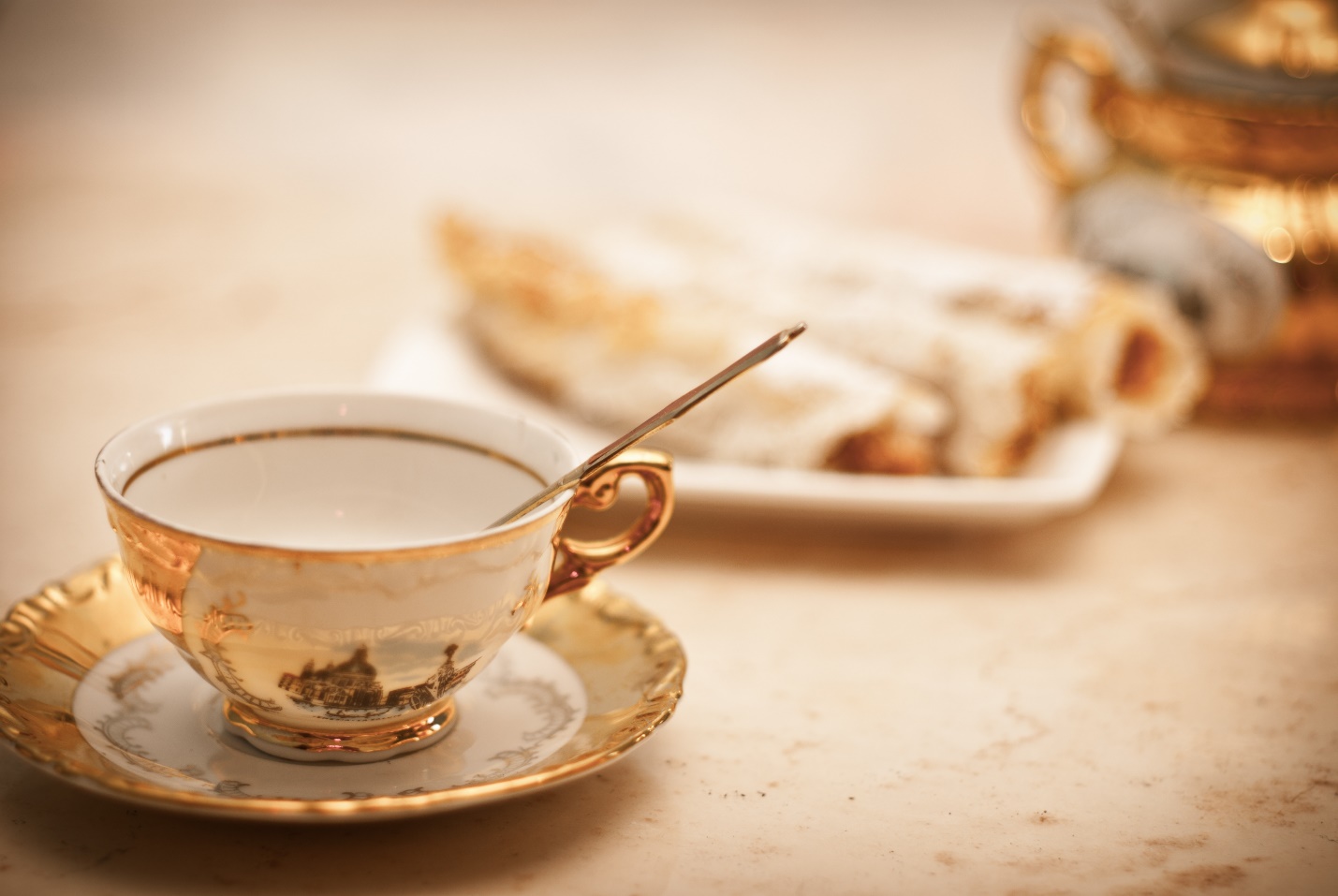 AMAN LE MÉLÉZIN
Enjoy a delectable Japanese-inspired meal at Nama, set within the stunning AMAN LE MÉLÉZIN resort. A selection of delicious sushi, sashimi, and wagyu beef is on offer. The décor is Japanese inspired that creates a beautiful atmosphere for friends and family to enjoy a delectable meal.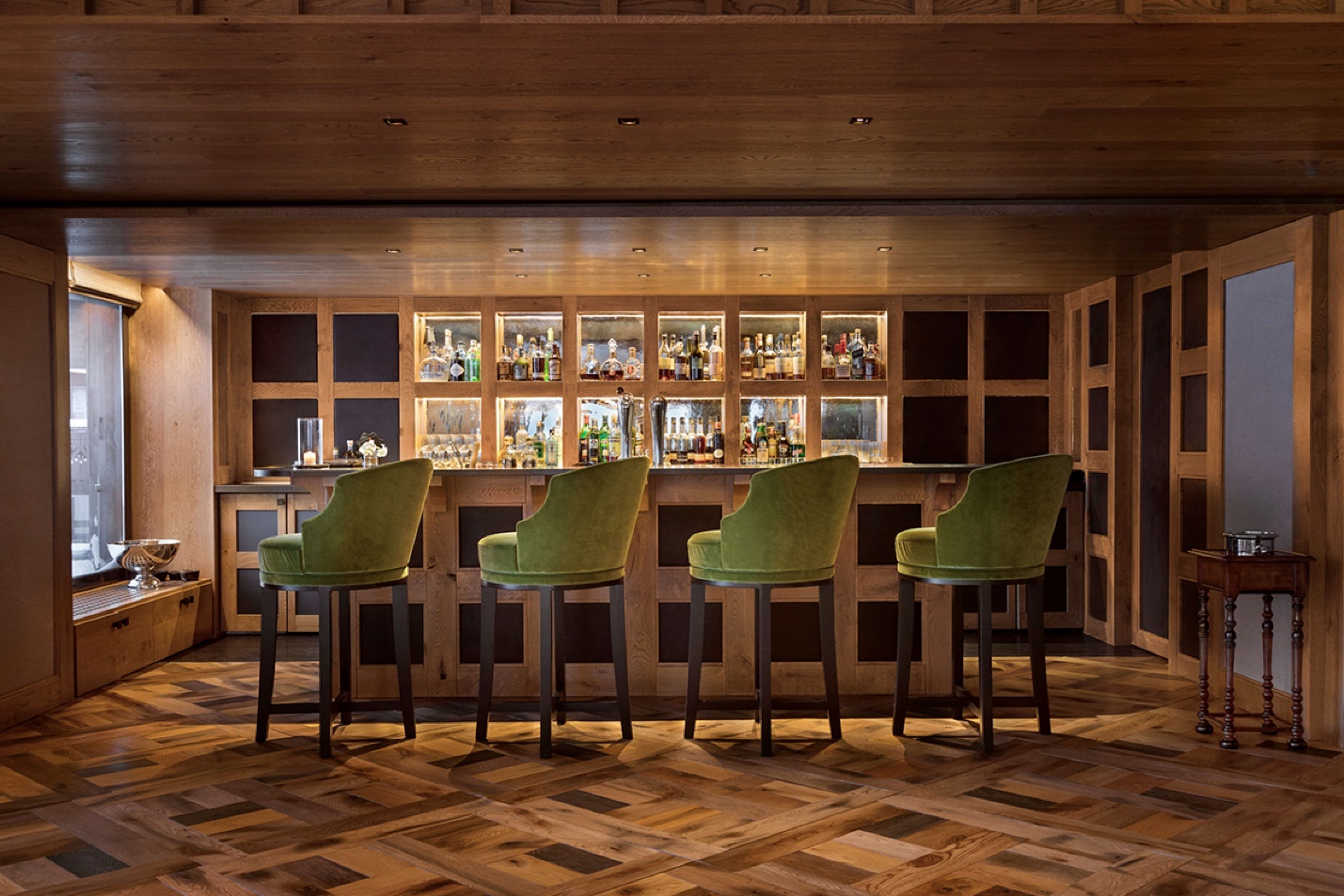 Best restaurants/bars with live music
Music is a wonderful addition to any memorable night. If you are after a live band or DJ beats, Courchevel has it covered.
L'aventure
Offering rustic yet elegant décor and furnishings, L'aventure has a warm and inviting atmosphere either for a meal or drinks. Enjoy a delectable dinner of traditional Savoyard cuisine, before the dance floor opens and the party begins. At L'aventure, there is an emphasis on the music, with frequent live events including bands and DJ sets. Either is the perfect soundtrack to enjoy a cocktail or wine from the bar or perhaps dance the night away.
La Mangeoire
To enjoy a truly delectable selection of French and international wine, you can't go past La Mangeoire. It's more of a restaurant than a standalone bar. However, the wine list is magnificent enough to tempt you to stay long after your plate has been cleared away. The décor is rustic and elegant, the wine is delicious, and the ambiance is luxurious – what more could you want?
Nightclub
Not ready for the party to end? If so, make your way over to Courchevel's famous nightclub!
L 'Arc Courchevel (formally Les Caves)
A Courchevel Hotspot, discotheque L'Arc is Courchevel's only nightclub designed by signer Lenny Kravitz. The club gets busy late. The well-heeled crowd moves from the smaller bars and venues for a night of revelry in this hotspot.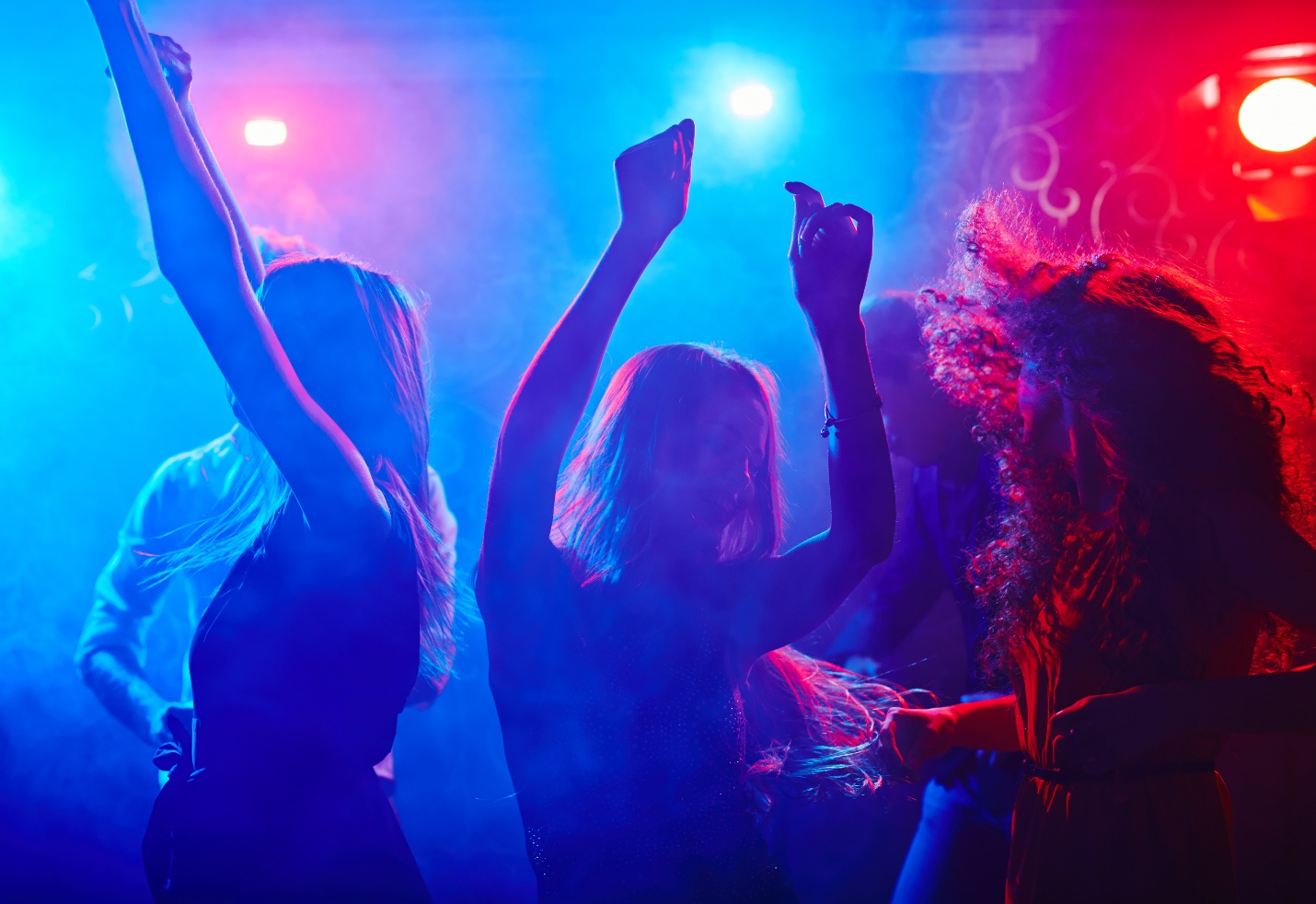 After all, the après ski experience is almost as legendary as the skiing itself, and simply must be experienced.
Courchevel's venues offer unparalleled luxury and elegance, along with unique charm, charisma, and décor. Therefore, no matter what you are looking for, you're sure to find it within beautiful Courchevel. Undoubtedly, you're sure to experience unforgettable nights that turn into mornings in this truly stunning setting.