With sandy shores, crystal clear waters and an unmistakable Italian charm, Sardinia is a sought-after holiday destination embraced by the Mediterranean Sea. A place of natural contrasts, it offers vast and varied opportunities for holidaymakers of every taste, from upscale ports to small, secluded bays.
But with almost 2,000 kilometers of coastline to explore, it is not always easy to know which part of the island should be next on your bucket list. Here are the 5 absolute best places to stay in Sardinia.
Costa Smeralda
This celebrity and jet setter's playground is known for its glitzy resorts, impeccable coastline, and high-end shopping opportunities. Translated as the 'Emerald Coast', Costa Smeralda was established in the early 1960s by Prince Aga Khan after he saw great potential in the area's striking landscapes. Blending upmarket resorts with Caribbean-esque beaches, it has since become a place of legend.
With ideal sailing conditions for much of the year, Costa Smeralda is also famed for its boating lifestyle and is home to the time-honored Maxi Yacht Rolex Cup. Visitors cannot miss a stroll through the expansive marina, enjoying the A-List atmosphere and fresh sea air. As a place where natural beauty reigns supreme and the luxury lifestyle thrives, there is no wonder that Costa Smeralda draws visitors back time and time again.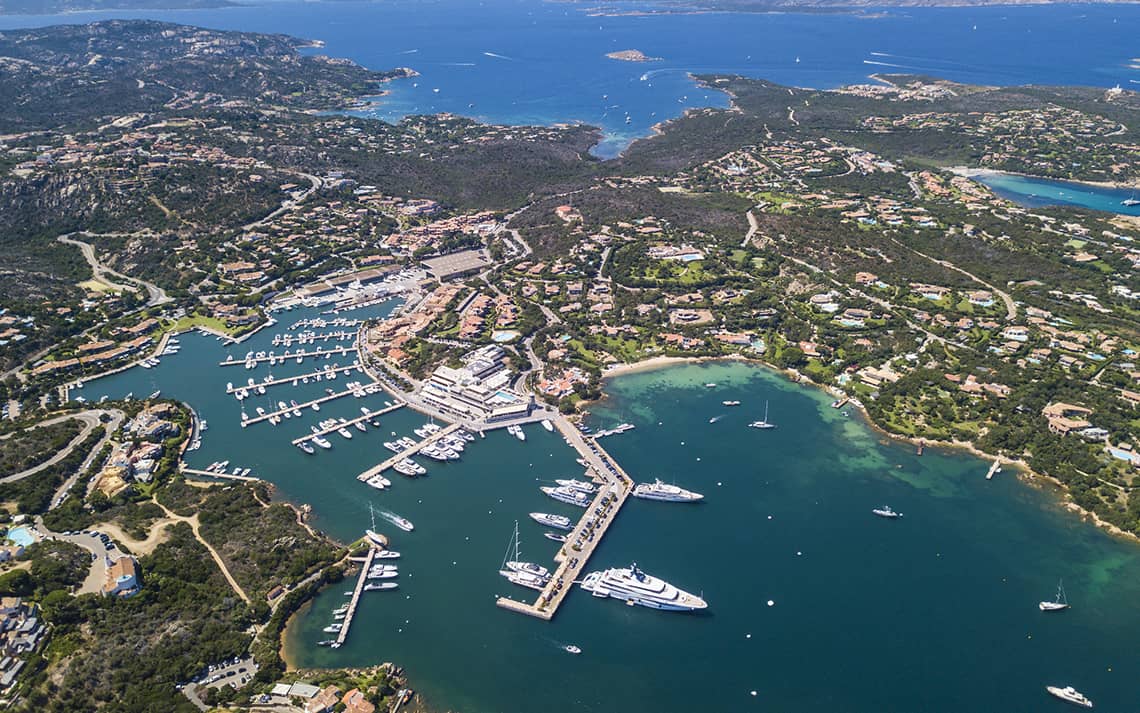 Porto Cervo
Where to Stay
Overlooking the sparkling waters of Pevero Bay, Villa Paola is an architectural marvel that sleeps up to 14 people, the perfect match for the exclusive location of Costa Smeralda. With ample space and exquisite design, this stunning accommodation features its own solarium, wine cellar and not one but two swimming pools.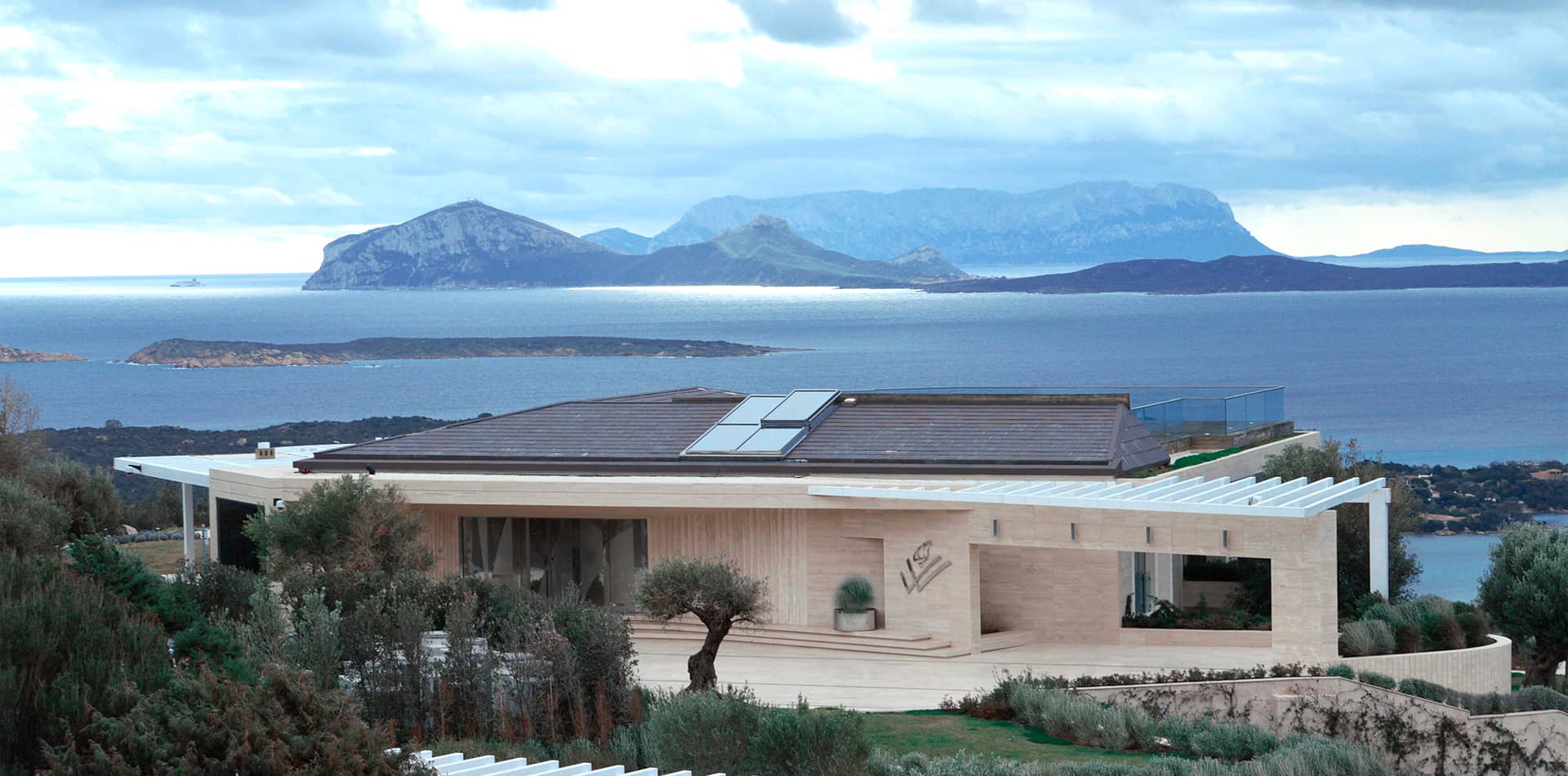 Porto Rotondo
The crowning jewel of the Emerald Coast, Porto Rotondo is a charming coastal village just 20 minutes' drive from Olbia airport. Much like a little Hamptons of New York, it is a small port with a big reputation, with a marina offering haven to hundreds of upscale boats, set against a backdrop of soaring cliffs.
At the center of this enclosed bay, you will find a peaceful square lined with quaint cafes, where tourists and locals alike gather over strong espresso and gaze out onto the water. Combined with world-class cuisine, historical attractions and a surprisingly vibrant nightlife, Porto Rotondo offers one of the most authentic tourist experiences Sardinia has to offer.
Where to Stay
Blending a warm Sardinian charm with uncompromising luxury, Villa Rylee is an 8-bedroom property with unbeatable sea views. Spread over 1,100 square meters, the accommodation boasts 2 swimming pools, a jacuzzi, a squash court and steam room, along with a carefully manicured garden and barbecue area.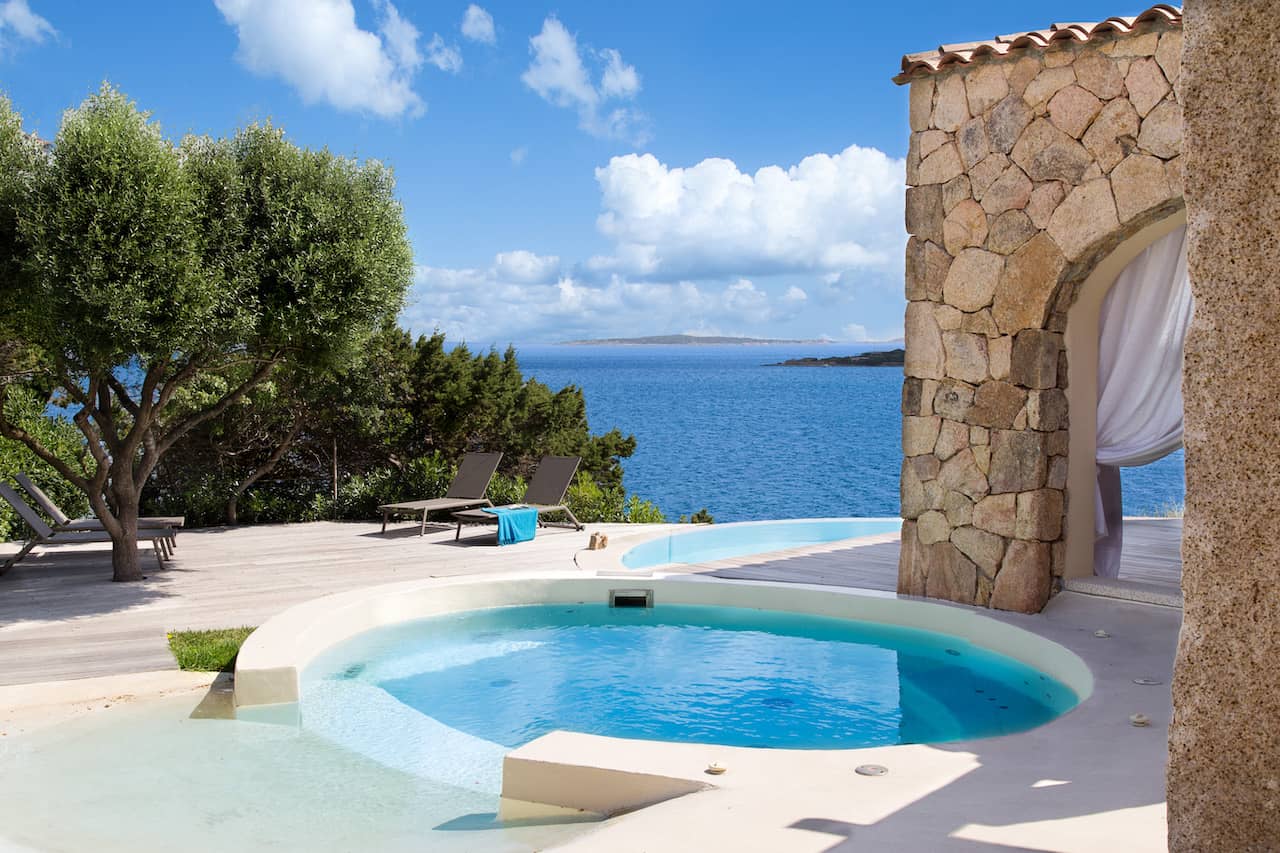 Villasimius
Perched on the south-east tip of Sardinia, this sprawling community is known for its verdant landscapes and crystalline water. Once a humble fishing village, it retains a genuine Mediterranean character with a picturesque piazza and 17th-century fortress that stands proudly over the harbor. However, today Villasimius also has a reputation for its inimitable nightlife, dotted with chic bars, clubs and restaurants that come to life when the sun has set.
During the day, there are plenty of activities to enjoy in and around Villasimius, with opportunities to explore unspoiled hiking trails, play a round of golf and even snorkel amongst sunken shipwrecks. Nature lovers will enjoy natural wonders like the saltwater lake, where if you are lucky you will catch a glimpse of Sardinia's famous pink flamingos basking in the sun.
Where to Stay
An exclusive waterfront location is just one of the luxuries you will enjoy at the impressive Villa Violet. Designed with nods to the traditional architecture of the region. With 9 bedrooms, up to 15 guests can enjoy the spacious living quarters, outdoor lounge areas and direct beach access.
Cagliari
The capital of Sardinia, Cagliari offers the best of both worlds, packed with fascinating attractions and amenities along with a contemporary marina (home to the Luna Rossa Prada Pirelli team) and beautiful beaches. Overlooked by a hilltop citadel, Cagliari's historical old town is punctuated with winding alleys and sun-drenched squares. There, you can immerse yourself in Sardinian food culture, sampling local delicacies that are mostly unheard of in mainland Italy.
Attractions include everything from a Roman amphitheater and archaeology museum to a 13th-century cathedral and famed performing arts theatre, promising something to suit every taste. Despite being a city, Cagliari also offers fantastic hiking opportunities, where adventure lovers can reach the peak of Sella del Diavolo and enjoy one of the most scenic points in Sardinia.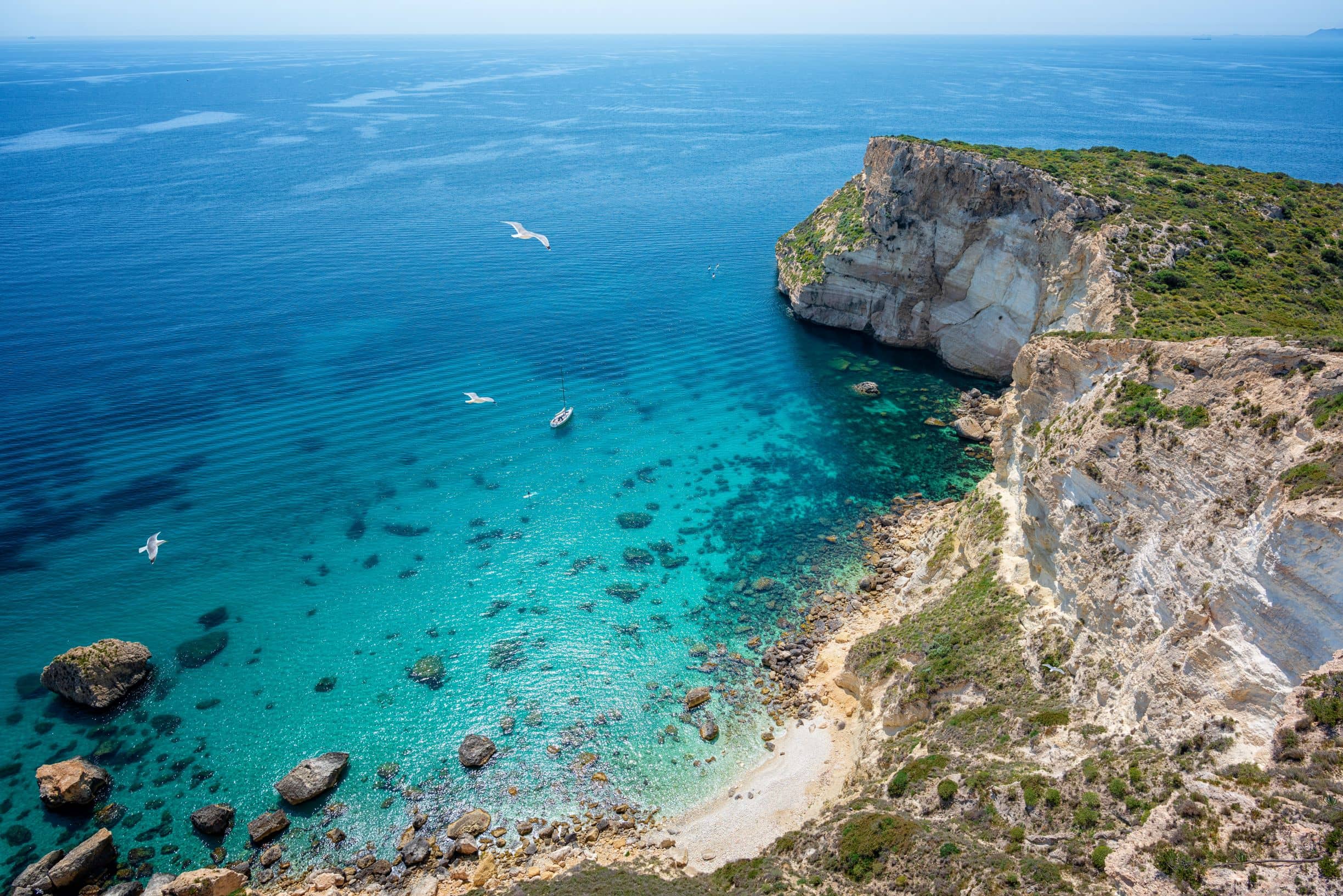 Cagliari, Sardinia
Chia
Frequently touted as one of the best coastlines in Europe, Chia's golden, pristine sands and turquoise waters are perfect for beach lovers looking to enjoy the summer sun. Chia itself is a quaint, picturesque village, nestled between the beach and dunes and lined with leafy junipers that are scattered across the landscape.
One of the more child-friendly parts of the island, it is the perfect choice for both adventurous and relaxing family holidays, offering countless activities like hiking, horse riding, windsurfing and more. Offering a laid back and serene backdrop to your Italian adventure, it is undoubtedly one of the prettiest parts of the island.
Where to Stay
Beautiful Villa Chia's well-conceived architecture maintained the hill's views and blended its true essence with the scenery. Each villa indulges its guests in privacy, unique features, and size, yet they all share the minimalist and luxury design.
This unique property built on the hills overlooking the sea, enjoys one of the most sought-after Sardinia locations and comprises three residences.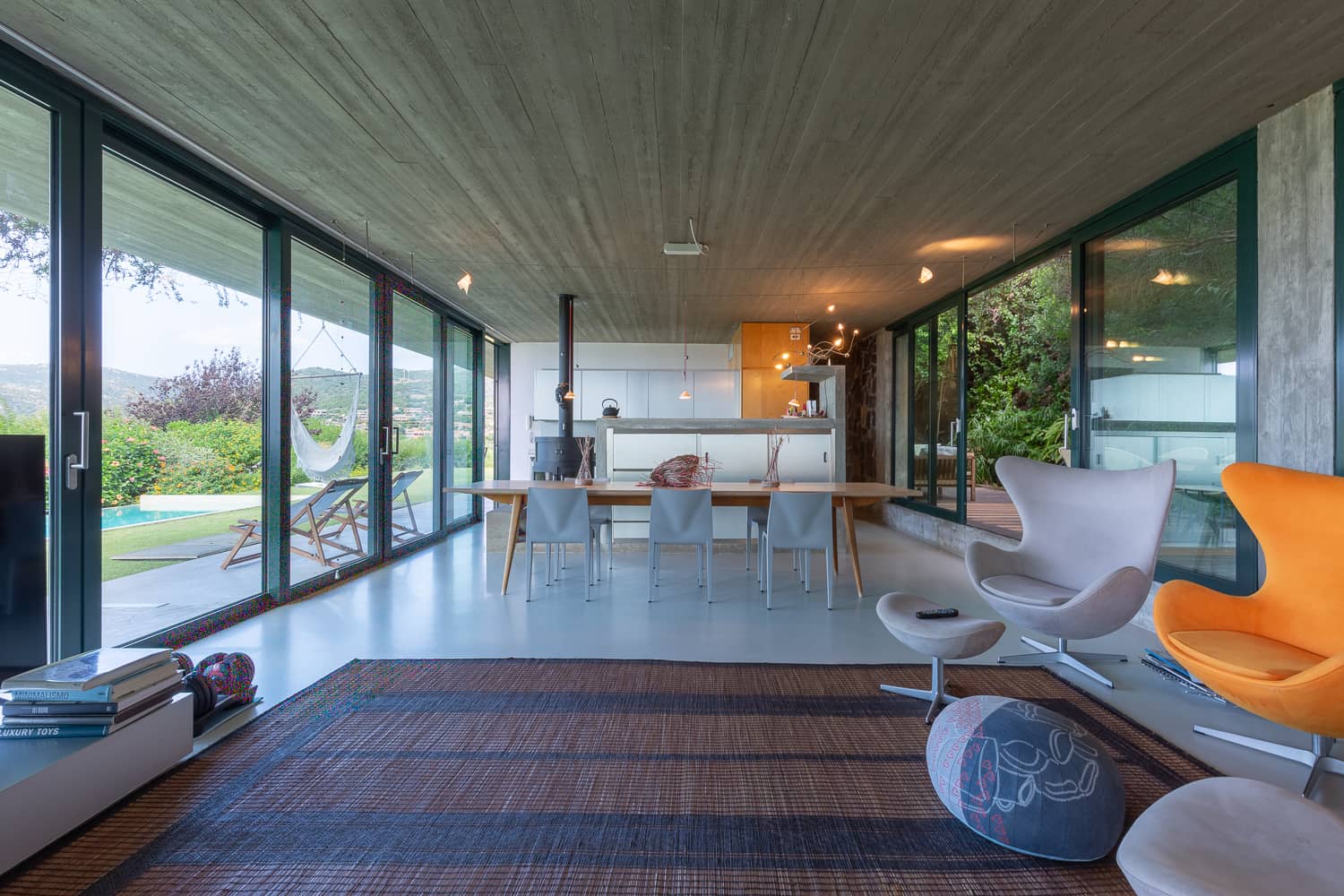 Conclusion
In any one of these 5 locations, Sardinia promises an unforgettable holiday amongst one of the most scenic landscapes in the Mediterranean. Whether you spend your days walking the hills or enjoying some much-deserved relaxation at one of the countless sandy beaches, no trip to the island is complete without a luxurious, comfortable villa to retreat to at the end of the day. For other exclusive accommodation options that will make your trip truly memorable, you can take a look at our full list of Sardinian villas here.