Megève is the resort area of choice for foodies looking for a sumptuous après-ski experience in the Alps. The destination has a dazzling selection of restaurants to enjoy. Whether you are looking for casual town center eateries or ultra-luxe restaurants on the mountain, Megeve has it all.
One unique characteristic of Megève is the abundance of Michelin star restaurants and the consistency in maintaining the highest mark throughout these years.
The best restaurants in Megève for lunch
Fancy a quick bite between ski runs, or perhaps you're wishing for something a bit more substantial to fuel your winter fun? Here are our top picks for lunch restaurants.
L'Ideal 1850
No list of the top restaurants in Megève would be complete without the inclusion of L'Ideal 1850. This restaurant is truly an iconic institution indeed. Year after year, many visitors return to enjoy the beautiful views, exquisite food, and unfaultable service.
L'Ideal 1850 occupies an enviable spot high on the slopes of Megève. The panoramic views of the stunning mountains are jawdropping. You can either cozy up inside or alternatively relax on the sun deck where you can take in the epic vistas.
With the first bite, L'Ideal 1850 exhales that the food is prepared to impress. The chef prepares daily delicious meals made from only the freshest and best quality ingredients. Popular dishes are the hearty meat options roasted over the fire. This popular dish served inside the elegant and warm room paired with Savoyard wine is a true treat.
L'ideal 1850 offers you a hand-curated wine list. This selection merges local and international drops carefully paired with a delectable lunch menu.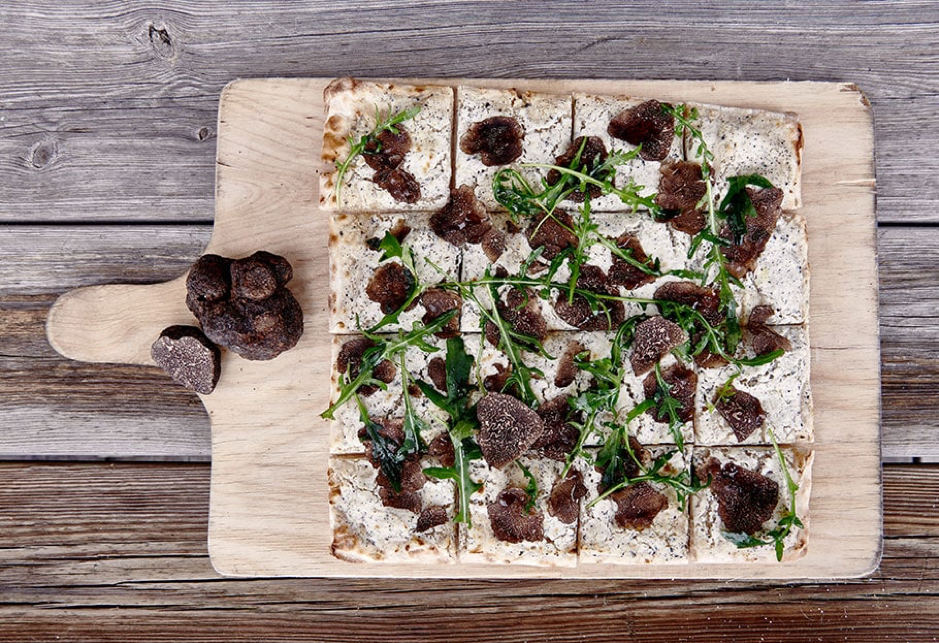 Chalet le Forestier
A fabulous choice for lunch in Megève is to enjoy a traditional Savoyard experience and setting in Rochebrune. That is what is on offer at Chalet le Forestier. It is located in the beautiful landscape of the Megève mountains.
Le Forestier has undergone renovation and now boasts a luxurious and yet warm setting. Indeed, the inviting rustic charm design makes the restaurant the ideal location for a cozy lunch in Megève.
There is a range of exquisite menu choices, inspired by Savoyard and French cuisine. The menu was created by world-renowned chef Emmanuel Renault. Thus, it is a true homage to the food of the region.
Café Woody
For a friendly and inviting option on the mountain, there is Café Wood. This family-friendly restaurant is ideal for casual meals in a relaxed setting. The rustic charming design and attentive service make this hidden haven a favorite throughout the town.
A striking highlight is an expansive terrace. This area offers panoramic views of the mountain to enjoy while indulging in their lunch specials. Moreover, the menu emphasizes simple dishes prepared based on a classic approach that has cemented Café Woody as a favorite for an unpretentious pit stop.
Café Woody offers an excellent menu paired with a vast range of drinks. They include beer, wine, and signature cocktails. It's highly recommended to enjoy these out on the superb terrace where the views and fresh mountain air are breathtaking.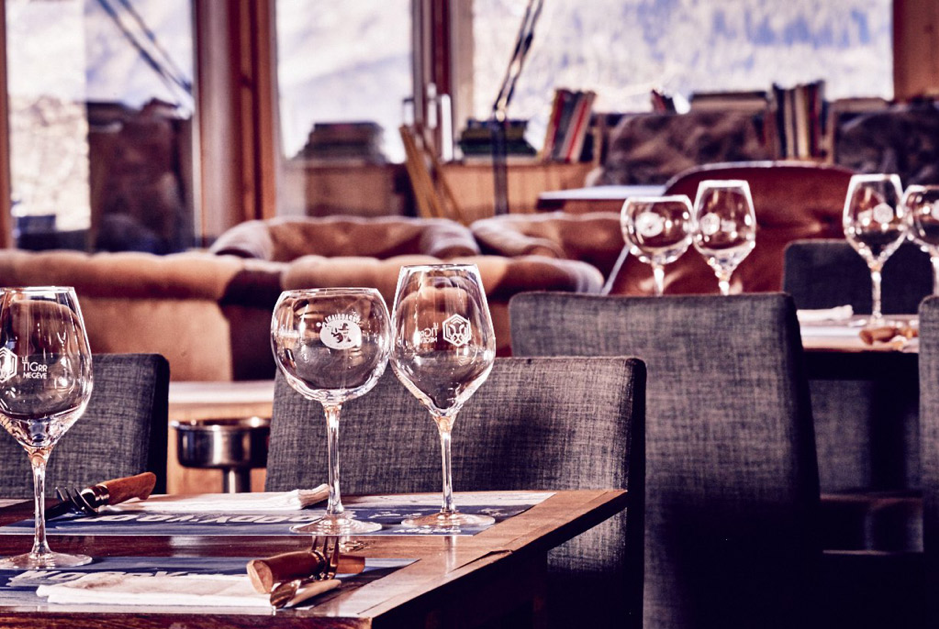 The best restaurants in Megève for dinner
With such fabulous foodie credentials, every dinner in Megève is an opportunity for excitement. Here are some of the most unmissable restaurants to enjoy for a lavish evening meal.
Flocons de Sel***
The hottest seat in town is undoubtedly Megève's three Michelin stars restaurant  Flocons de Sel. This true gastronomic adventure offers incredible tastes of a menu. In fact, they are put together by the world-renowned chef Emmanuel Renault.
Chef Renault has impressed thousands through his cookbook " Nature d'un Chef" where he enlists exquisite regional and seasonal recipes. Flocons de Sel then gathers an exceptional medley of fresh produce, local authenticity. This makes this place so special.
Every detail has been carefully considered and executed to ensure one of the world's premier dining experiences. The atmosphere is elegant, yet warm, with beautiful views and delightful service. As you'd expect, there is a stunning wine list that has been carefully curated to complement the dishes perfectly. Finally, Le Flocon de Sel is open for dinner from Thursday to Monday and for lunch from Friday through Sunday.
Le 1920**
Restaurant Le 1920 is an elegant and charming Megève restaurant that serves up the best of French cuisine using locally-sourced ingredients that are exceptional in freshness and quality.
Chef Julien Gatillon and his team carefully crafted to perfection French classics like Foie Gras and caviar. The sumptuous carte of 1920 embarks on a culinary affair resulting in the highest mark of distinction. In fact, this is awarded by the Michelin travel guides in recognition of the high quality of cuisine.
For exquisite French delicacies paired with the regions' most sumptuous wines, Le 1920 welcomes its guests from Tuesday to Saturday throughout the ski season.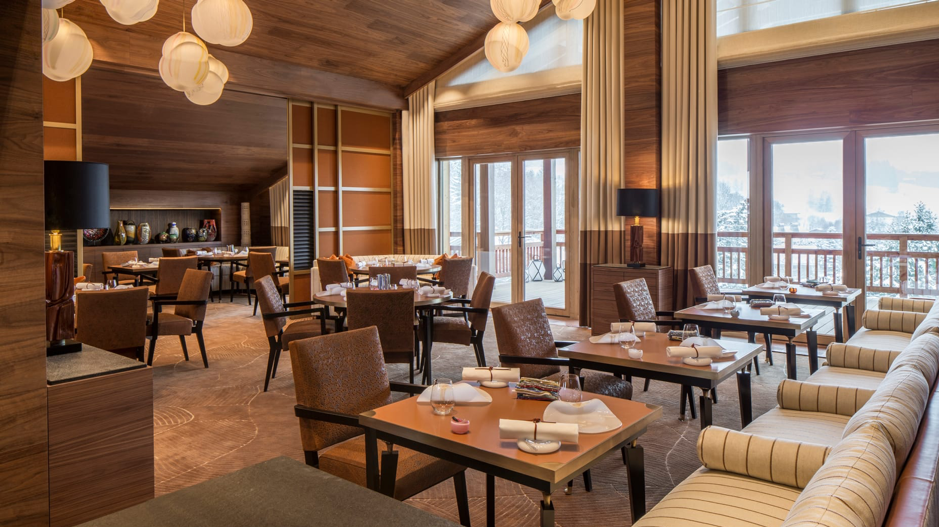 Le Tigrr
For something different, Le Tigrr offers you the opportunity to enjoy delicious Asian dishes in a festive environment. The restaurant rise to stardom in Megève leading to opening sister restaurants in St Tropez and Gordes.
You will enjoy the excellent quality of the ingredient inspired by the mouth-watering dishes of Asian cuisines.  The menu includes Thai, Japanese and Chinese dishes. The approach here is to remain true to Asian approaches with no fear of pushing the boundaries.
In addition, Le Tigrr is the perfect venue to have dinner or drinks that may lead to dancing into the night.
After 10 pm, the atmosphere at Le Tigrr becomes increasingly festive. A DJ begins to spin tunes encompassing many styles and decades.
The restaurant opens daily from 19:00 pm – 00:00 am.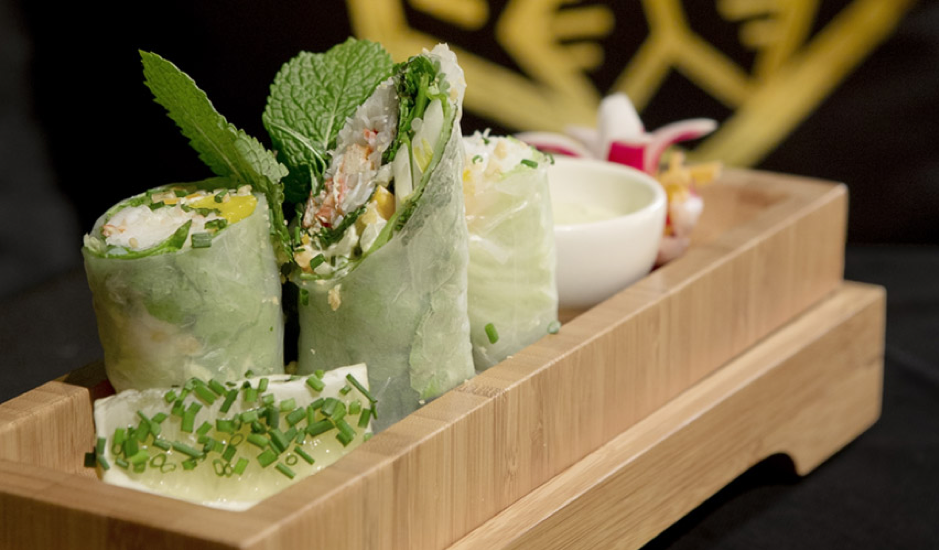 Tips for the best restaurants in Megève
Many of the restaurants in Megève are very popular. Your A-List Villas host can assist you with securing the best table in advance.
It is common for restaurants in Megève to close on Mondays and sometimes Tuesdays. Check the opening hours in advance to avoid any disappointments.