It's beginning to look a lot like Christmas… especially in stunning Courchevel. As the festive season begins to reach full swing in Courchevel, you can feel the Christmas cheer in the air. We must admit that Courchevel is stunningly beautiful at any time. But we love the sight of the festive lights and feel of the holiday joy hanging in the air!
With just a few weeks left in 2019, we want to take this opportunity to bring you some last-minute news about Courchevel.
We're so excited for all the upcoming festivities in this winter wonderland and can't wait to share more with you. While many luxury Courchevel chalets are already fully booked over the festive period, there's still a few beautiful properties waiting to be snapped up.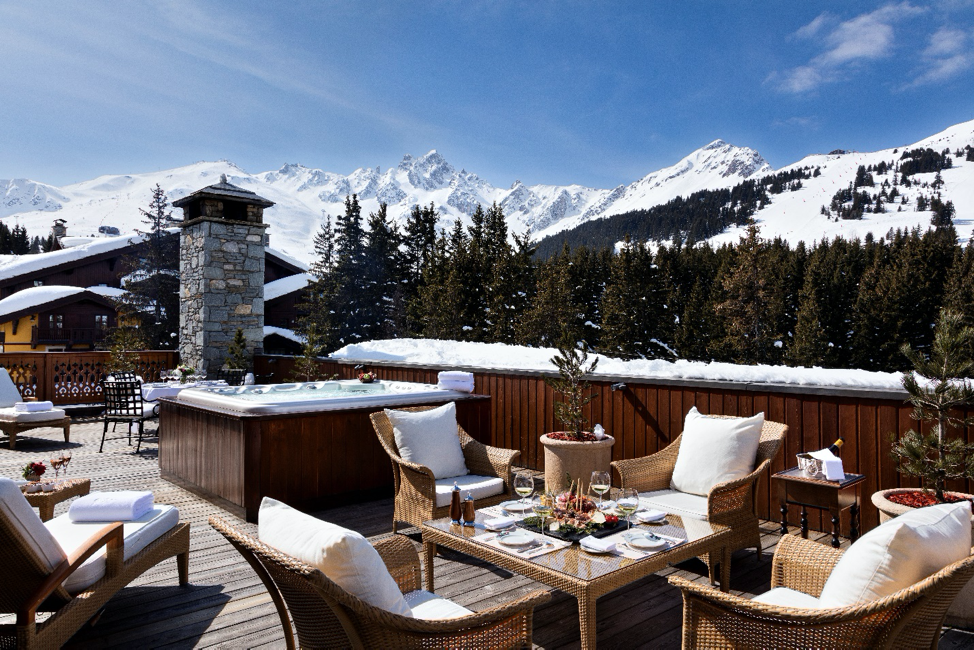 So, if you haven't yet finalized your plans but you're looking for an unforgettable way to spend the festive season… you'd best read on!
Special dates in Courchevel
There's a special kind of magic in the air in Courchevel. This glamorous destination is an absolute delight sweeping guests in the romance, elegance and general joie de vivre.
The charming streets are at their most beautiful with Christmas lights gently swaying overhead. As guests return to their luxury Courchevel Chalets,  a complete a roaring fire and roasted marshmallow mark the end of a great day.
The festive season offers plenty of Christmas cheer in the air, but also special events sure to charm everyone.
Russian Christmas (January 7)
One of the most wonderful times of the year in Courchevel is on 'Russian Christmas', commonly celebrated on January 7. This joyous occasion celebrates a fabulous affair according to the Gregorian Calendar.
Celebrations begin in earnest on Christmas Eve, where many families celebrate with a delicious meal honoring the 12 Apostles. Courchevel stunning restaurants are the perfect location for this meal, as they offer sumptuous dining as well as a warm and inviting environment.
Or, you may prefer to engage the services of a private chef who can prepare an exquisite meal, right in the comfort of your luxury ski chalet. Whether it's an intimate affair just for you and your immediate family, or perhaps a dazzling showstopper hosted in your villa – it's sure to be a wonderful way to spend Christmas.
Then there's the big day, Christmas itself! There's certainly a sense of joy and enthusiasm in the air on January 7, with many guests from Russia meaning there are widespread celebrations throughout the resort.
While January 7 is generally celebrated throughout Russia and by those who follow the Russian Orthodox Church, of course, everyone is welcome to enjoy the Christmas spirit. It's a wonderful time to be in Courchevel, and we invite all our valued guests to share it with you!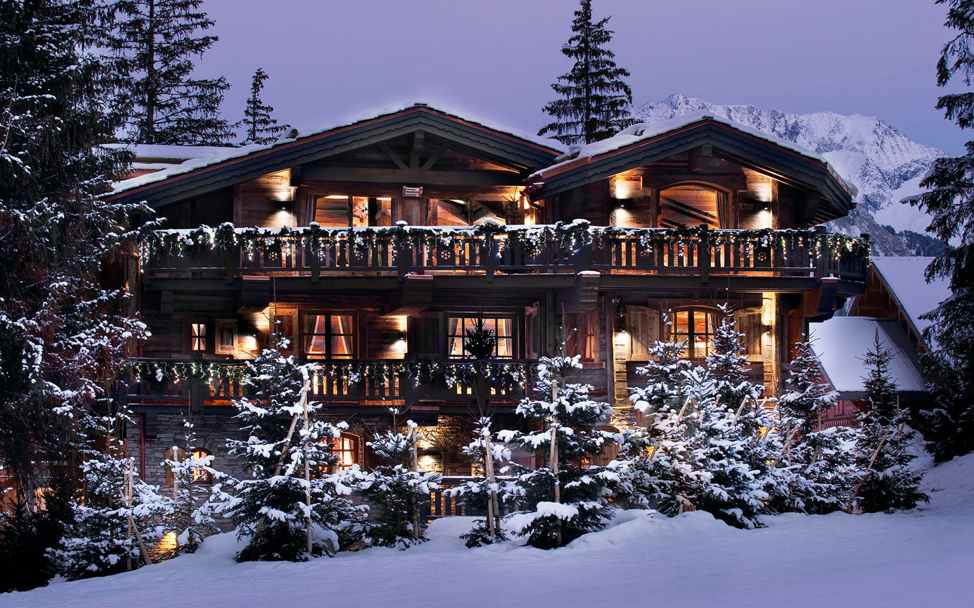 December 25
For many other visitors to Courchevel, the big day is December 25! We always love seeing the absolute joy that comes with families spending a wonderful time together on this special day. Of course, Christmas is a time to put aside any of the stresses of everyday life and simply enjoy spending time with loved ones.
In Courchevel, there are many special events on for Christmas and Christmas Eve. As above, there are a plethora of amazing restaurants where you can enjoy a heavenly meal on Christmas Day or Eve. Then there's the abundance of fun things to do around this time, such as sleigh rides and ice-skating.
Yep, there's no doubt that whenever you celebrate Christmas in Courchevel – it has all the ingredients for an utterly magical holiday.
New Years' Eve
While Christmas is all about spending time with your nearest and dearest, for most people, New Years' Eve is all about the glitz and glamour. And, of course, Courchevel loves glitz and glamour.
During New Years' Eve 2019 in Courchevel, you'll be dazzled by the selection of fabulous events. Afterall, Courchevel certainly knows how to throw a luxe party – and you're invited.
While many of Courchevel fabulous restaurants and cocktail bars will be hosting soirees to bring in 2020, there will also be an abundance of private events. Equally, many of our guests love to host amazing New Years' Eve parties in the privacy of their luxury chalets. The perfectly designed entertainment lounges are the ideal setting to create exclusive and intimate affairs between friends and family.
So, if you're looking for an utterly dazzling way to usher in the New Year… you'd better join us in Courchevel!
Help! We haven't booked our Christmas/NYE stay yet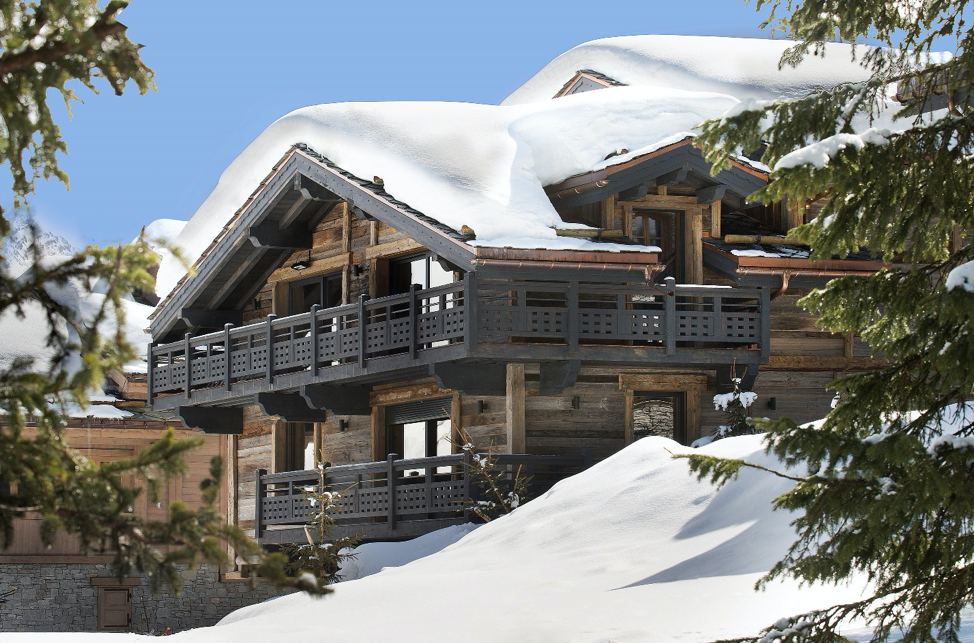 It is amazing how the last few months of the year just fly by! and soon it's December and the big day is almost upon us.
The good news is, there is still some availability in Courchevel over the festive season – but you'll want to be fast! We're fielding daily bookings, with most of our properties rented over the Christmas/New Year period.
So, if you are looking for rental over the Christmas and New Year period, we highly recommend taking a look at our Chalet listings to see what properties catch your eye.
Our team is available to chat about your wishes over the holiday season and help bring your last-minute dream together. Don't hesitate to contact us!