There are few destinations worldwide that can compete with the timeless glamour of the Cote d'Azur. It's been an A-List favorite for decades, attracting everyone from the stars of the roaring 20s to modern-day celebs and models. It's no surprise, as there is an abundance of beautiful places in the French Riviera – those magical locations that simply take your breath away.
So, if you're counting down the days until your very own luxury escape, or just dreaming of making It there one day – we've collated a list of the most beautiful places in the French Riviera. We're sure these magical places will simply blow you away.
Monaco
This tiny city-state may be modest in size, but it more than makes up for it with its unapologetic and uncompromising luxury. It is truly a playground for the rich and famous, attracting discerning guests keen to enjoy the grand side of life in this extravagant paradise.
Arguably, Monaco's most famous attraction is the glistening Casino de Monte-Carlo. Throwing open its doors in 1863, the staggeringly luxurious and opulent Casino attracts well-dressed high rollers as well as those just looking to enjoy a glitzy night out.
Perhaps the most famous date on the annual calendar is that of the Formula One Grand Prix, when luxury cars glide through the streets of Monte Carlo, electrifying the crowds. Car lovers who miss this sumptuous date can still get a fix by admiring the Prince of Monaco's impressive vintage car collection, which is on show year-round.
Given Monaco's unapologetic love of all thing's luxury, it's no surprise there's even more for the who's who of the business, sporting and entertainment world to enjoy. A slew of utterly divine restaurants, swanky bars, and nightclubs, as well as fabulous boutique stores, rounds out the offering from stunning Monaco.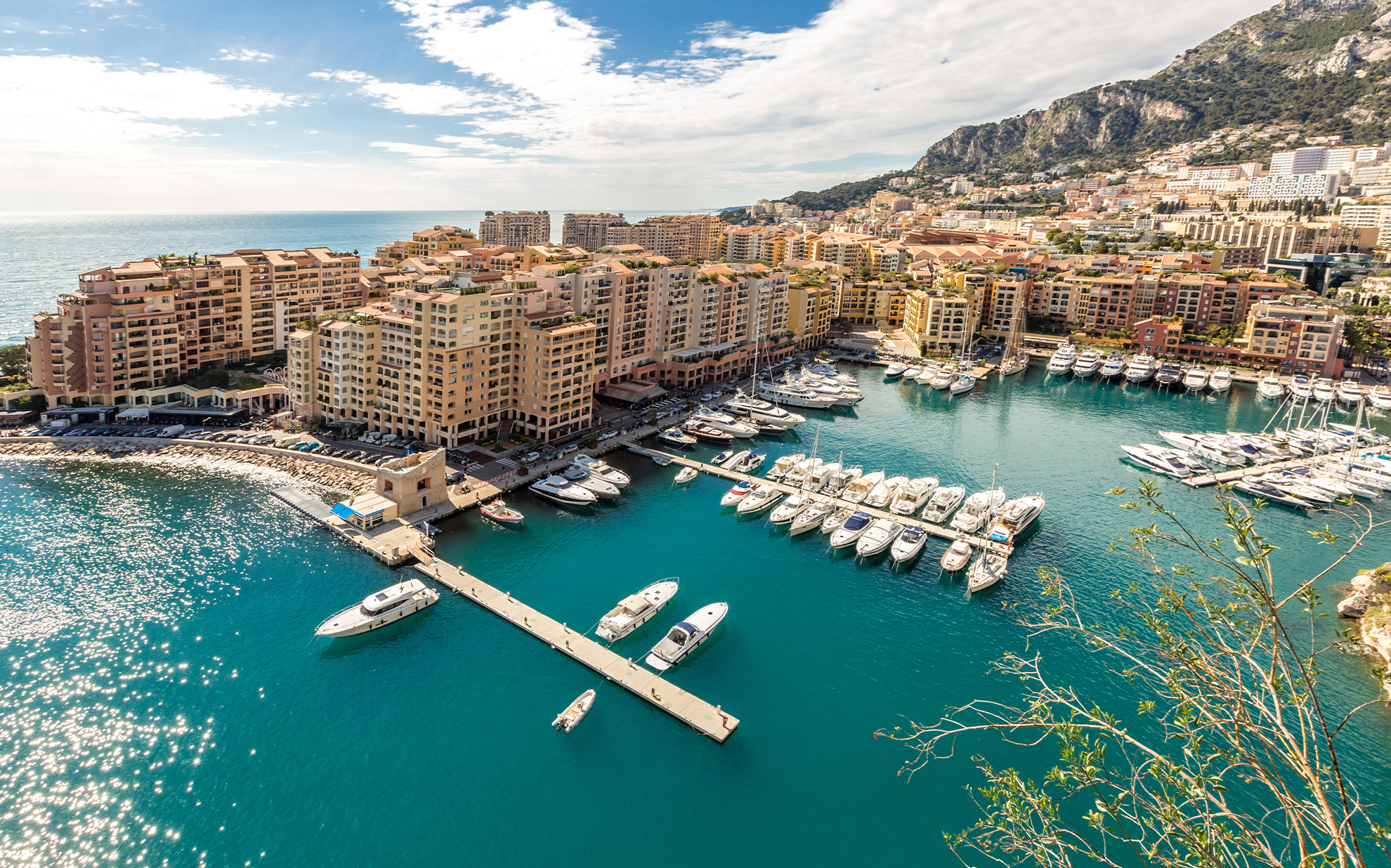 Cap d'Ail
A relatively hidden gem tucked away near the border of Monaco, Cap d'Ail is a glamorous hotspot for those in the know. Although modest in size, Cap d'Ail delivers a swathe of glamorous amenities, including theatres and art galleries.
Cap d'Ail is also a favorite for those who wish to breathe in the pristine air and enjoy sumptuous natural views. There are a plethora of stunning walking trails that take in sumptuous coastal views, while an abundance of activities is on offer for those who like to stay active while enjoying the picturesque Riviera.
Of course, if you'd simply rather enjoy rest and relaxation by the sea, you'll adore the stunning beaches of Cap d'Ail. There are three gorgeous blue flag beaches, which are each renowned for their pure blue water.
Given Cap d'Ail's proximity to Monaco, it's no surprise it also has a love for all things luxe. You'll find several excellent restaurants serving French and international cuisine, while a selection of beach bars is on offer for those looking to continue the fun on into the night. So, whether visiting from a nearby city or based in the Cape, Cap d'Ail is sure to delight.
Villefranche-sur-Mer
As you'll see from this list, there is certainly no shortage of exquisitely beautiful places along the Cote d'Azur. However, even amongst this swathe of beauty, many visitors in-the-know name magical Villefranche-sur-Mer as the most beautiful village in the French Riviera.
Just looking at images of Villefranche-sur-Mer and its captivating beauty makes it easy to see where this opinion comes from. The stunning horse-shoe shaped bay offers exquisite azure sea flanked with white sandy beaches and green foliage further in-land. In fact, it's frequently been named amongst the most beautiful bays on earth. It's the kind of place that offers a true escape from our busy lives, blanketing you in relaxation and joy.
Like most of the French Riviera, Villefranche-sur-Mer certainly knows how to live. It offers an abundance of luxury amenities such as brilliant restaurants and boutiques, while the water is often dotted with luxe yachts. However, many visitors to the village fall in love with its authenticity and soul.
See, despite Villefranche-sur-Mer becoming a hotspot for well-heeled visitors, it still has the charismatic charm of a real French village. Many of the homes have been occupied by the same family for generations, and this gives it an undeniable heart and soul. For those lucky enough to experience it, the magic of Villefranche-sur-Mer is sure to be as clear as its stunning seas.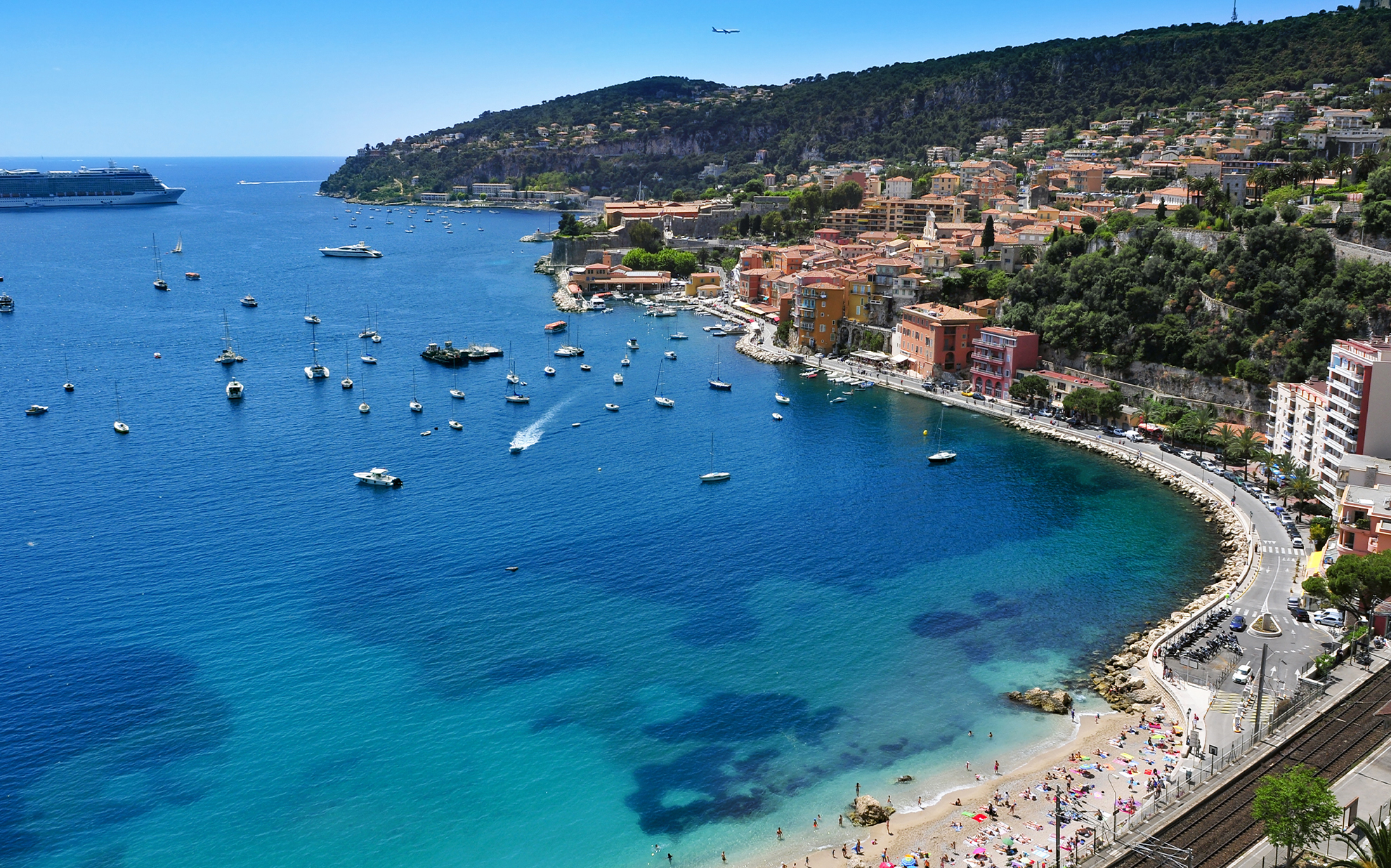 Eze
A true gem of the French Riviera, the village of Eze is undoubtedly one of the best places to see in Cote d'Azur. This utterly charming Medieval village offers so much to lucky visitors; it's cloaked in Medieval history, enjoys sumptuous views of the coast, and there's even a picturesque mountaintop garden.
Eze is located between Nice and Monaco, making it a short and easy trip from either city. Despite its proximity to these glamorous hotspots, Eze is tucked away and offers an entirely different look and feel. From the moment you lay eyes on the walled Medieval village, it's sure to utterly captivate you.
Exploring the maze of narrow cobbled streets is an utter delight, but there's a special treat high on the mountain. Just above the village lies the unique and whimsical Jardin Exotique d'Eze. This stunning garden displays sculptures dispersed between cacti and other semi-arid plants, making it a visual delight.
The garden is enchanting, but it also offers spectacular views back of the sumptuous coastline. We recommend leaving plenty of time to simply sit and be wowed by the stunning views – they truly are spine-tingling.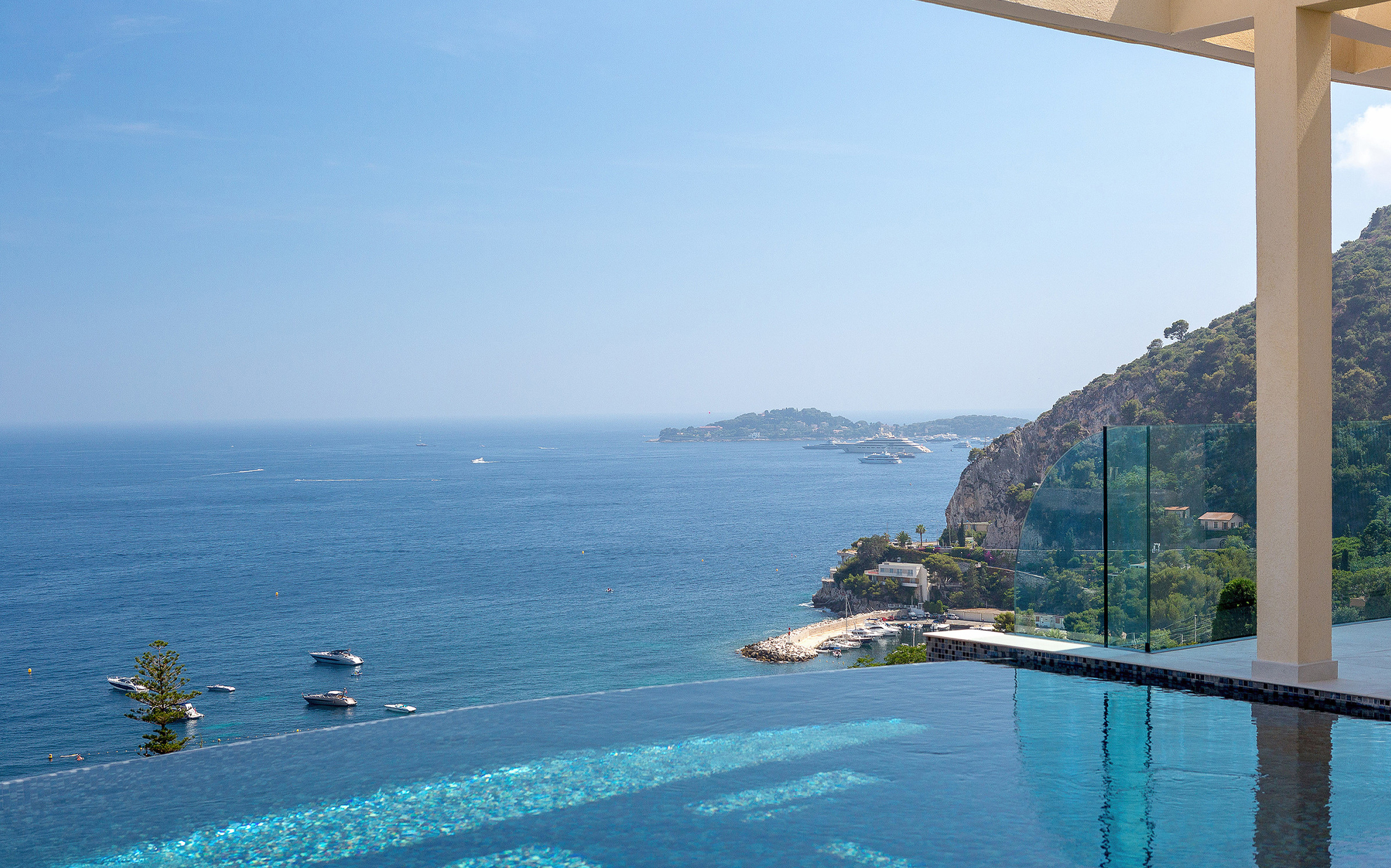 Antibes
Antibes is a glamorous and charming hotspot that is easily one of the most beautiful places in the French Riviera. Tucked between the cities of Nice and Cannes, this luxury hotspot is the millionaire's playground. It is not unusual to see luxury cars gliding down its streets. Meanwhile, many discerning guests arrive by a luxury yacht that can be docked in the 16th-century harbor.
Antibes was a historically significant city and its charming architecture reflects that. Filled with old buildings that ooze elegance with charisma, it's easy to see why Antibes has long captured the heart. This city has captured the imagination of many artists and the most famous one is Pablo Picasso. He spent many years in the city, painting many of his masterpieces there.
Around the water's edge, there is an abundance of glamorous luxury hotels, restaurants, and boutiques. Look beyond these, and you'll find Cap d'Antibes, where you'll be spoiled for choice for beautiful spots and walking trails.
There are also abundant beaches to the south of town, which swell in popularity during the warmer months. With spectacular views and rows of colorful umbrellas, it's certainly not hard to see why.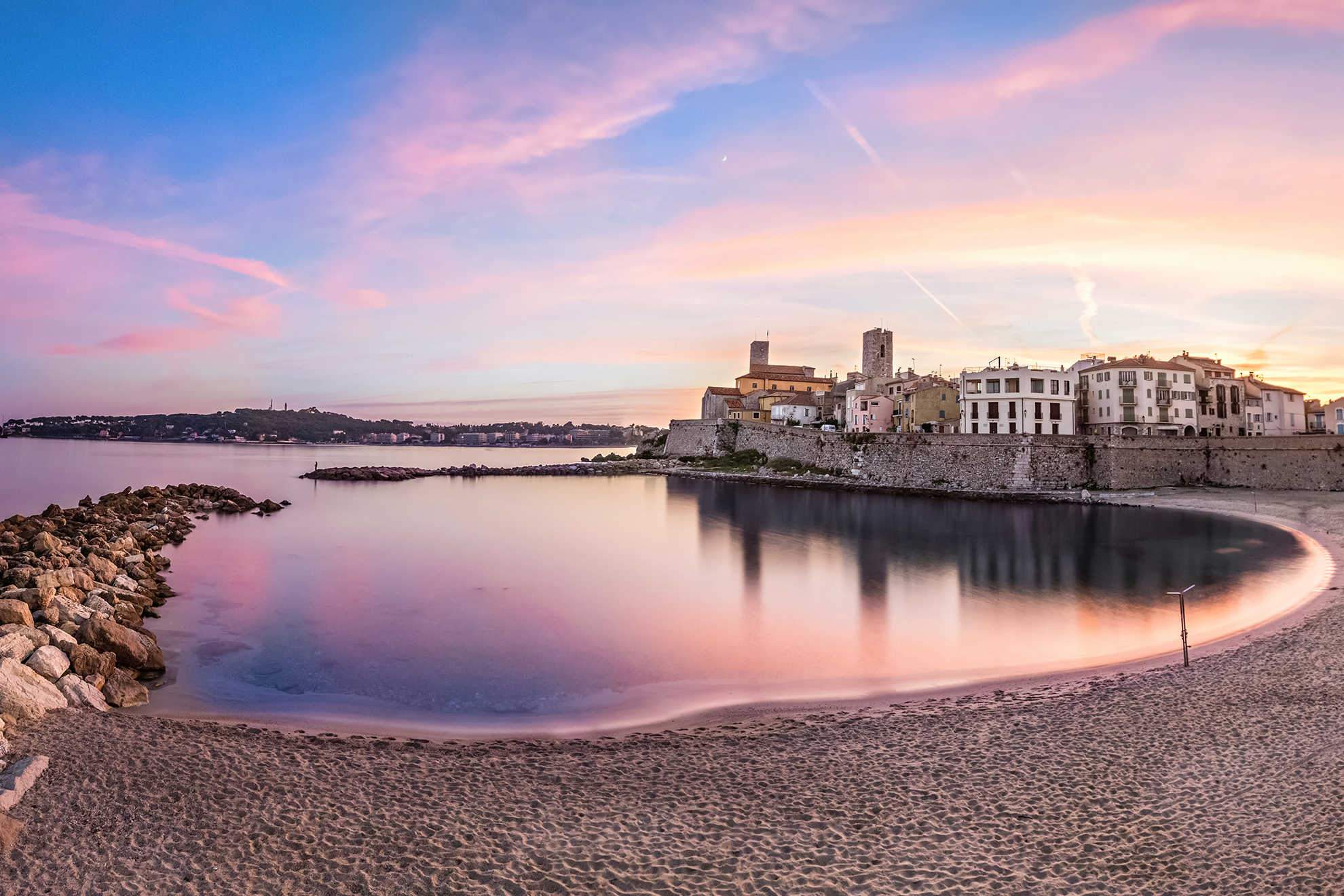 Cannes
Cannes is synonymous with the world-famous film festival that occurs each May. However, Cannes is also an enticing destination all year round and especially in summer. Wrapped around a stunning coastline, the city offers up a plethora of activities. To enjoy the finer things in life Cannes offers stunning gastronomy, chic nightlife, endless arts, and theatre performances. The arts certainly run deep in the soul of Cannes.
Boulevard de la Croisette is one of the epicenters of Cannes and the place to see and be seen. It is lined with glamorous hotels, luxury boutiques, and stunning restaurants. The waterfront promenade is a key part of the identity of Cannes to shop up a storm, or simply sit and watch the luxury vessels. Whatever you choose, you're sure to get a feel for the opulence of Cannes.
The soul of Cannes is called Le Suquet holding the charming historic Old Town. With a history that dates back to Roman times, this area is soaked in charm with a spattering of charismatic boutiques and cafés. It's the perfect place to enjoy a quieter side of Cannes and to lose yourself in the romance of yesteryear.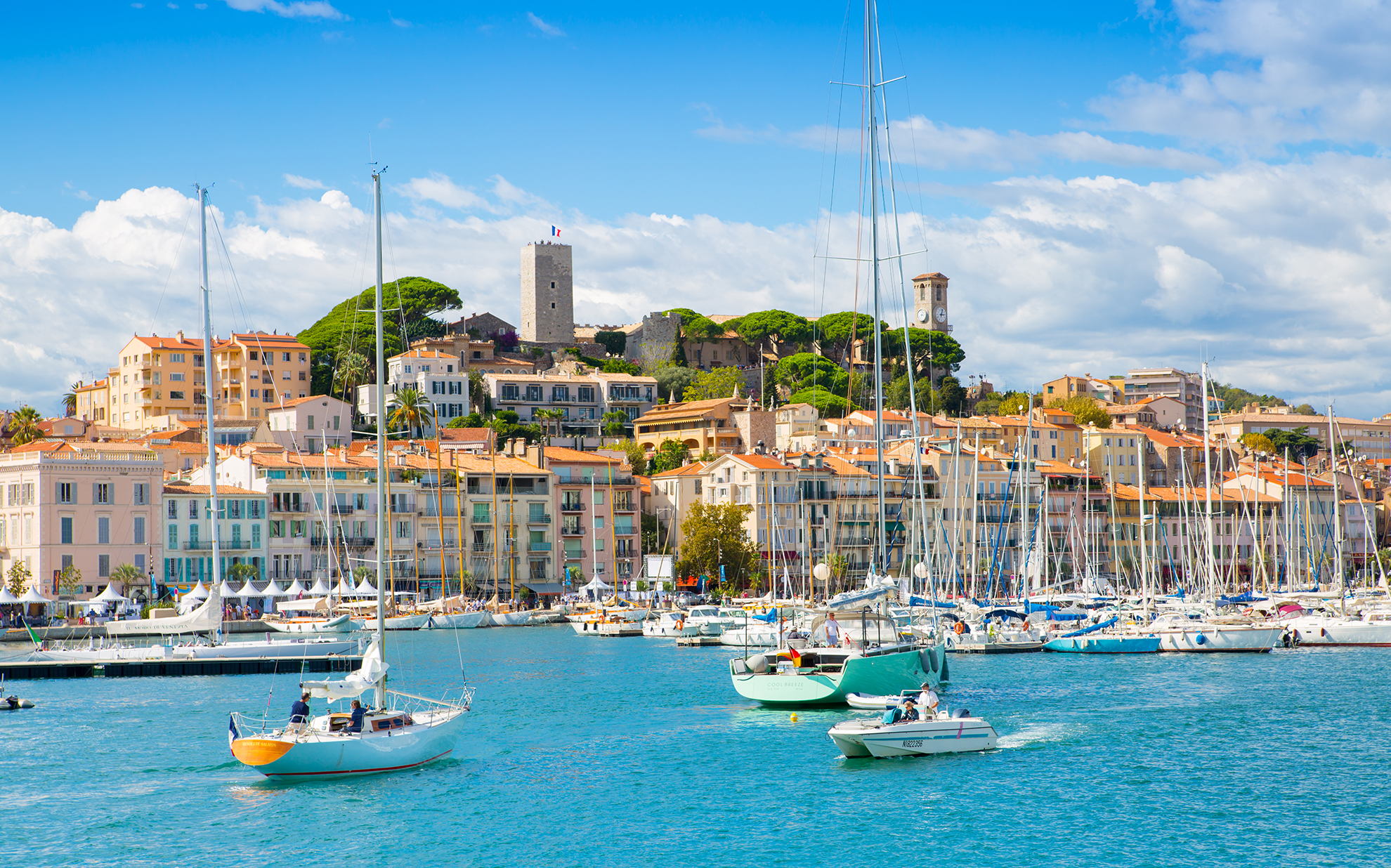 St Tropez
Saint-Tropez is a juxtaposition of the peaceful serenity and beauty of the natural surrounds. It also has a frenetic and celebratory energy that descends on it particularly in summer. This is what has made it such an enduring legend worldwide. This village is famed for being the mecca for the well-heeled crowd. They arrive season after season by yacht and private plane to enjoy its many charms.
And what charms they are. St Tropez has a plethora of gorgeous beaches dotted along the coastline. They tempt you to settle in under an umbrella and enjoy the sun, sand, and the sound of music. For another take on St Tropez's staggering natural beauty, the Sentier du Littoral coastal path gives utterly divine panoramas.
Although, by day, much of the attention is on the staggering beauty of St Tropez, by night the fun really begins. Sumptuous, Michelin-starred seafood restaurants offer up tantalizing dishes paired with sublime wine lists. Meanwhile, in the village center, jet setters fill the chic bars and nightclubs until dawn.
St Tropez is known for its glitz and glamour but also an authentic soul beneath the glimmering façade. A charming maze of streets holds many historic delights and cultural institutions. Artists can often be found sketching their latest works and on streets display. There's no doubt, St Tropez is a city with many (glamorous) faces.