How to Enjoy the Perfect Ibiza Villa Holiday
Every year, the stunning island of Ibiza seems to only grow in popularity. Popular with Hollywood A-Listers, sporting legends and business royalty, this stunning island offers something for everyone.
Ibiza is synonymous with nightlife, with a world-famous calendar of events packed with the world's most sought-after DJs. However, there is a more tranquil side to Ibiza; think Michelin-starred restaurants and sumptuous beaches where you can recover from the previous night's shenanigans.
Ibiza's popularity as a tourist hotspot means there are plenty of options for accommodation. But there's no better way to enjoy it than staying in a stunning villa. This way, you'll have all the comfort a charm of a real home. You will also enjoy the convenience and amenities of the latest in luxury accommodation.
At A-List Villas, we're proud to be amongst the leaders in organising luxury villa holidays in Ibiza. Today, we'll share some of our top tips for how to enjoy the perfect Ibiza villa holiday.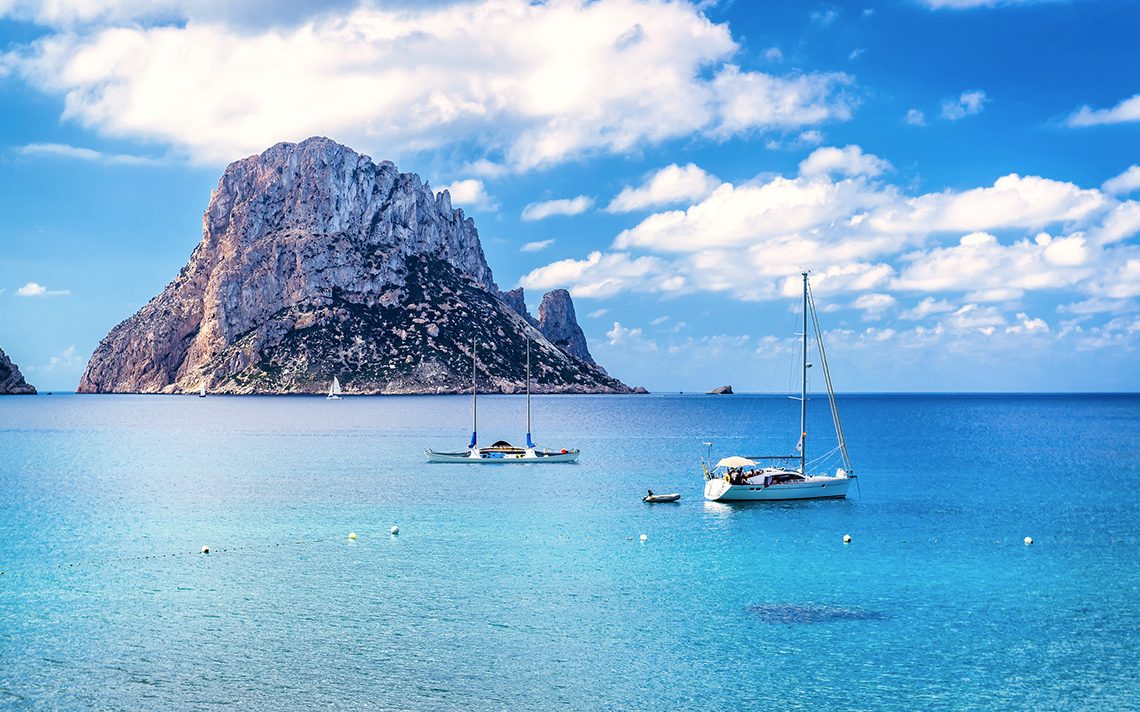 Start your planning early
Thanks to Ibiza's immense popularity, it's best to start planning your trip to Ibiza as early as you can. Some of the top luxury villas in Ibiza are booked out months – even a year or more – in advance, so you'll want to act quickly to secure the best of the bunch. To get an idea of your options (or book your dream stay), take a look at our luxury Ibiza villas.
It is not just accommodation that is best booked early. If you want to secure the hottest table in town or go along to the best parties with the best DJs, you'll want to snap up bookings as soon as you can. While there are certainly fun options for those last-minute soirees, it's best to also make a few bookings early.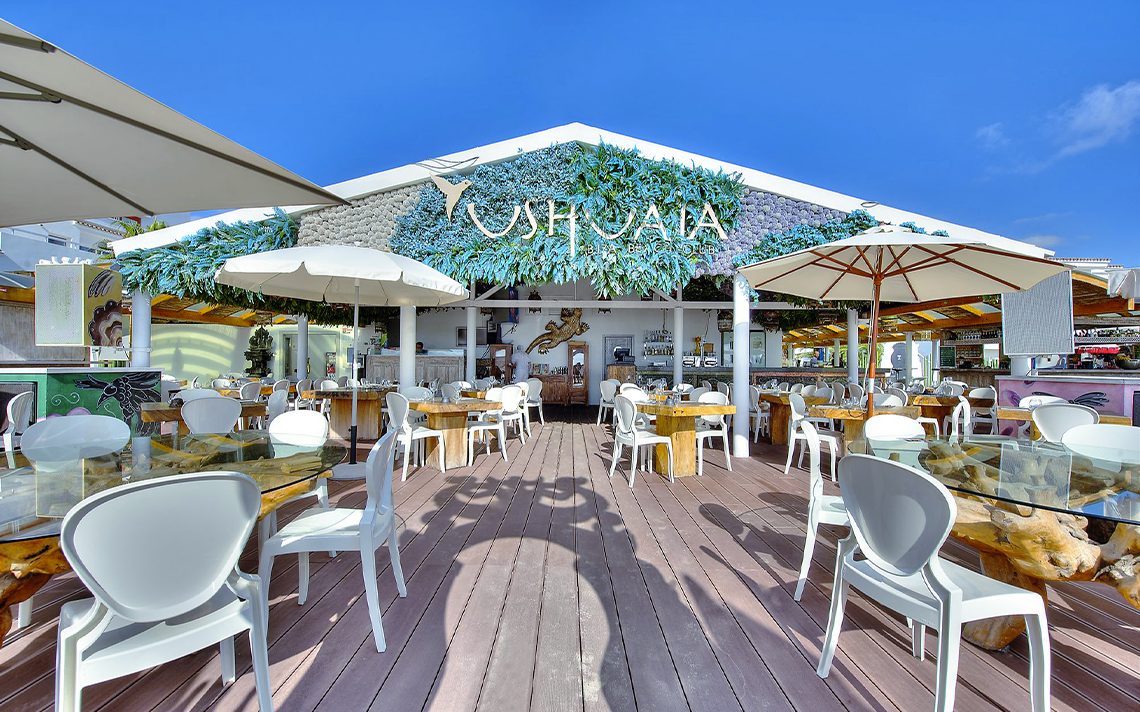 Invite your friends and family (or enjoy an intimate retreat!)
There's no doubt that Ibiza is an ideal destination for a romantic getaway, filled with candlelight dinners and champagne. However, the island is equally epic for larger groups, and especially friends and families travelling together.
It can be a case of the more the merrier when you extend the invite to your loved ones. The best thing about staying in a villa is that there is usually plenty of room to go around, with spacious and modern bedrooms for all your friends and family. Plus, if you're looking for ways to enjoy a villa holiday in Ibiza on a budget – travelling as a group will significantly reduce the cost per person.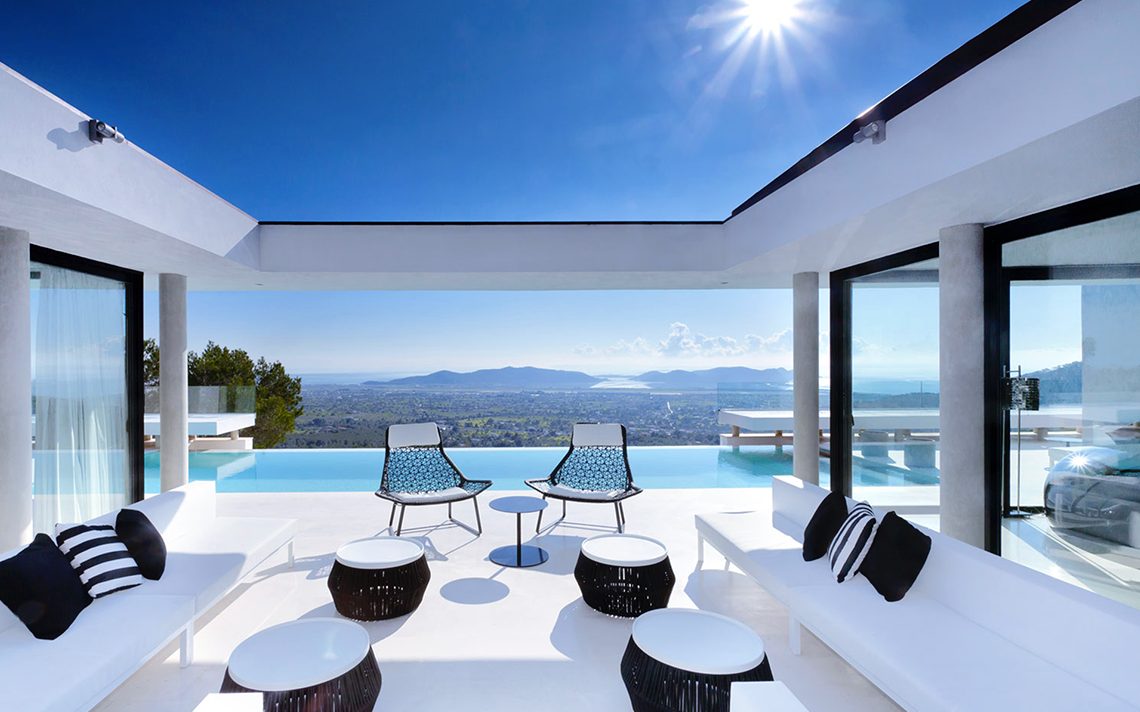 Enjoy plenty of activities – but also leave time for relaxation
With so much on offer in beautiful Ibiza, it's easy to be tempted to fill your itinerary to its limits. Of course, we're all for fitting in as many fabulous nights, champagne-filled lunches and amazing shopping sprees as possible – but you'll also want to leave time for relaxation as well.
Another of Ibiza's best features is the island's magical beaches, and spending a few days relaxing on one is a definite must-do. Plus, most of our gorgeous luxury villas enjoy sparkling swimming pools and other amenities that are perfect for relaxing and rejuvenating.
Keep your ear out for villa parties
There is no shortage of amazing nightclubs and cocktail bars in Ibiza, however equally fabulous are the many villa parties. Every night during Ibiza's epic summer season, other, more exclusive events are held at villas all over the island. Some of these are private parties hosted by exclusive visitors, while others are larger parties just kept on the downlow.
There are a few ways to get invited to these exclusive parties. Some are advertised on social media or through other networks, while still others rely on word-of-mouth. You might even find yourself with an invite after spending an evening (or morning) partying at the hottest clubs – so keep an ear out where you can.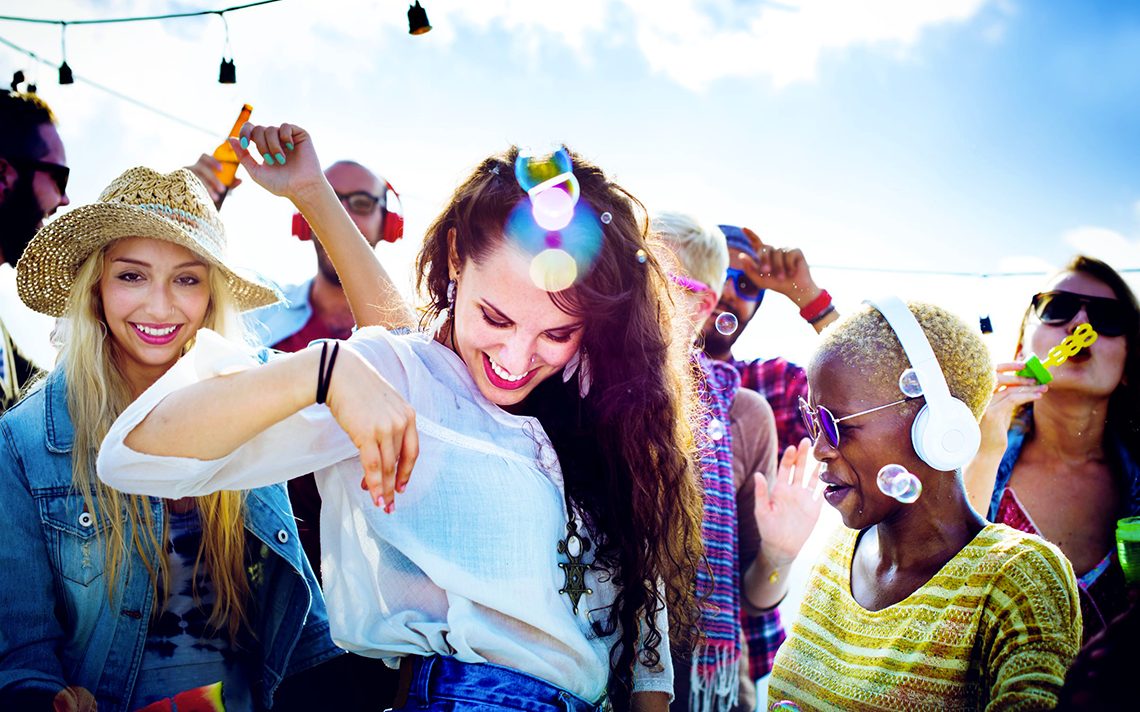 Enjoy all the days as much as the nights
Ibiza is famous for its nightlife, but life is just as wonderful when the sun is up. Chances are, you'll want to spend several nights dancing away at the hottest clubs like Heart and Pacha. However, by day there are just as many delights to enjoy – so make sure you enjoy those too.
The island is particularly well-known for putting on a fabulous lunch. You know, the kind where the champagne flows freely… and if you're lucky, it might even creep into a fabulous afternoon at one of the famous beach clubs. Or, you might want to shop 'til you drop at some of the hottest boutiques in town. A fabulous new pair of shoes or beautiful outfit is certainly a wonderful souvenir from the island.
Consider going the fully staffed route
With a villa holiday in Ibiza, there is plenty of flexibility to suit your needs and budget. One option you may like to consider however, is organising for your villa to be fully or partly staffed.
At A-List Villas, we are able to organise professional, discrete and highly trained staff who can help make your holiday totally stress-free. From chefs to cleaners to chauffeurs and nannies, we have contacts with highly trustworthy staff who will be thrilled to assist. We love making sure that all our clients have the most perfect and rejuvenating stay and will always be on hand to make it happen!
After all, here at A-List Villas, we're Ibiza villa holiday experts. We've been helping our valued guests arrange absolutely magical getaways for many years, and we know the island intimately. We love knowing that we are helping to create magical and unforgettable memories for our guests and would love to make your Ibiza villa dreams a reality!
So, if you're dreaming of a magnificent beach break to sumptuous Ibiza, then get in touch with us directly, or perhaps have a scroll through our beautiful Ibiza luxury villas.