It has certainly come as no surprise to us that Sardinia has emerged as one of the top trending destinations for 2020 and beyond. Sardinia's attractions are vast. This island offers all you could dream of in a luxury escape, all delivered with a unique Sardinian twist.
From the utterly mouth-watering food to the jaw-dropping natural beauty and utterly charming luxury villas in Sardinia, this island is sure to take your breath away. Not only does it promise to be an incredible choice for your 2020 holiday, but we suspect you may just return again and again.
To find out more about why our valued clients are falling in love with this beautiful island, let's examine some of the top reasons to visit Sardinia.
[A note on Covid-19: At A-List Villas, our guests' safety, wellbeing, and happiness is our utmost priority and first concern. Sardinia, thankfully, has largely avoided the spread of Covid-19. Every precaution and effort is being made to ensure the safety of local residents and visitors. We are confident that we can offer our valued guests the opportunity to holiday in this beautiful location safely.]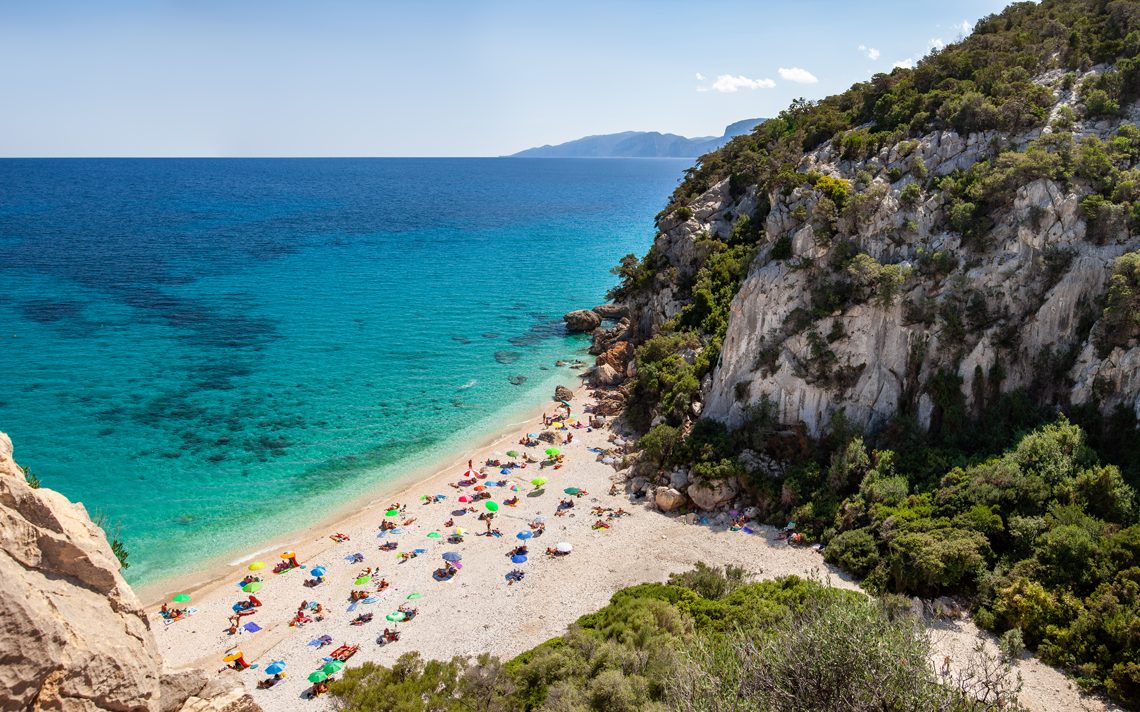 Sardinia at a Glance
But first, an introduction. While the word of Sardinia is quickly traveling in glamorous circles, it is still somewhat of a hidden gem for many. Indeed, the opportunity to escape away to a hidden island paradise that is secure and private is part of what makes it such a haven for celebrities and other A-Listers.
Perhaps this owes partly to its location. Sardinia is a large island, which actually lies slightly closer to the coast of North Africa than it does to Italy's famous boot-shaped border.
It's the Mediterranean's second-largest island (after Sicily). And its diversity, unique charm, and overall appeal are undeniable. Although you can drive from the north to the south of the island in just a few hours, you can expect to be wowed by the diverse landscapes, rich cultural heritage, and divine gastronomy.
While Sardinia is unmistakably Italian, its cuisine, culture, and landscapes are also unique from the mainland. This makes the island an utterly captivating and fascinating place to visit.
While all of Sardinia has its charms, we particularly love the northeast of the island. The coast, known as the Costa Smeralda or Emerald Coast, truly seems plucked from a daydream. Historically, Costa Smeralda has been known as a luxury playground. A reputation that has certainly been bolstered in recent years as elegant yachts and well-heeled visitors have descended on places like Porto Cervo.
Our Top Reasons to Visit Sardinia
With the island introduced, let's take a closer look at some of the main reasons our clients are going wild for Sardinia.
The Gastronomy
It is no secret that food is a fundamental part of Italian culture. And this is certainly the case for Sardinia. The local cuisine is utterly scrumptious. It offers delectable dishes with the true mama Italian touch. As is the case with many island locales, the seafood on Sardinia is particularly noteworthy.
While it is certainly tempting (and absolutely acceptable) to simply indulge in local cuisine, there are ample other options to tantalize your taste buds. Particularly around the glamorous Costa Smeralda, an enviable selection of luxury restaurants offers all manner of cuisines. They are all prepared to perfection by some of the world's leading chefs.
In addition to the delectable dining options, there are equally fabulous options on the drinks list. Like much of Italy, Sardinia is a particular delight for oenophiles. In fact, there is a significant wine industry on the island and plenty of excellent imports. Vermentino and especially Cannonau are particularly popular on the island. Cannonau, the Sardinian red wine par excellence, from the Grenache grape originated locally and spread to other Mediterranean lands under the Aragon rule. A-List Villas Lifestyle curator takes pride in organizing excursions to Mamoiada and Barbagia, the heart of Sardinia and Cannonau country.
Of course, a delicious cocktail is also the perfect accompaniment to a stunning Sardinian sunset. It is also best sipped with the sea breeze in your hair. Thankfully, many master mixologists are on hand at venues from chic bars to fabulous beach clubs.
You will certainly not want for anything with the gastronomy of Sardinia.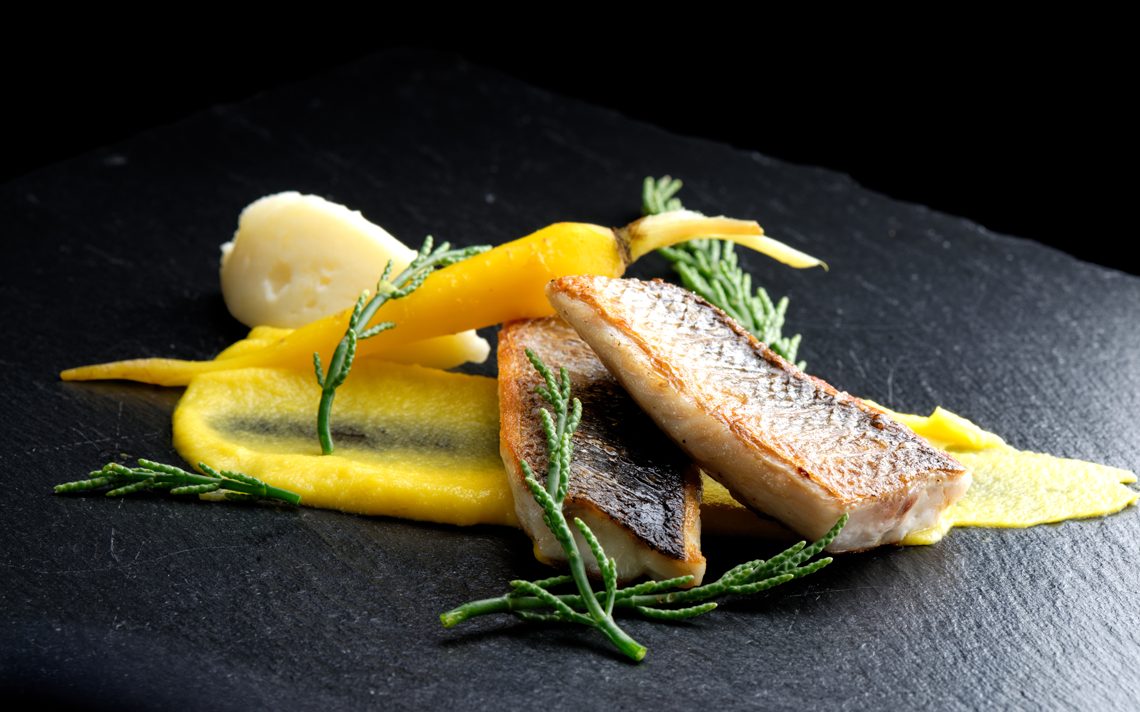 The Beaches
It is impossible to write about Sardinia without raving about the mesmerizing beaches. With hundreds of kilometers of stunning coastline, Sardinia is truly a paradise for those who love the sun, sea, and sand.
The island's best beaches are found in the northeast along the fabled Emerald Coast. Here, you'll find utterly dazzling beaches that look like postcards come to life. Imagine powder-soft sand beneath your toes as you look out at crystal-clear cerulean waters… While imagining it is wonderful, nothing compares to the experience in-person.
A big part of what makes Sardinia's beaches so appealing is their diversity. On the island, you can easily spend a day enjoying the lively and bustling atmosphere of a busy beach. And also catching the sun while relaxing on a sun lounge or below an umbrella. The next day, retreat to one of the island's more undiscovered locales for a totally different experience.
It's certainly no overstatement to say Sardinia really is a beach lover's dream.
The Landscapes
While it is the beaches that are arguably Sardinia's most famous natural attraction, they are far from the only one. In fact, Sardinia is a jaw-droppingly beautiful island that is as diverse as it is charming.
More in-land, much of Sardinia is covered in pastoral landed rolling landscapes. There are large swathes of untouched nature that have the feeling of being a world away from the city. Hiking and cycling are popular activities for those who enjoy getting more active on their holidays.
As Sardinia is relatively compact, all of this incredible beauty is easily accessible as day trips or short excursions.
The Zest for Life
We know that many of our dear clients and guests arrive at their holidays ready to let down their hair and revel in the joys of life. There are few places more perfect to do this than Sardinia. Here, a true zest for life lingers in the air.
The island is well-known for its many cultural festivals and events. While towns like Porto Cervo have electric energy all summer long. So, however, you like to party, you are sure to find plenty of opportunities to partake in some festivities in Sardinia.
Not only does Sardinia's zest for life translate into a fabulous nightlife and festival calendar, but it can also be felt more broadly. Everything on the island has a richness and soul, from the vivid flavors and careful preparations of meals to the warm and generous hospitality inherent in local Sardinians.
If you are looking for a destination to bring true joy, then Sardinia is a fabulous choice.
The Culture
As you may have guessed, Sardinia is a destination that simply oozes charisma and charm. Those who love culture are sure to be utterly enamored by it. The island boasts a unique and rich fabric of history, traditions, art, and language.
Straddling Europe and North Africa, Sardinia's culture has evolved out of this blending of two worlds over many centuries. There will be ample opportunities to learn and experience the richness of Sardinian culture and the island's fascinating history.
In Porto Cervo and elsewhere, you'll also find many beautiful artworks crafted using traditional methods and means. Metalwork and embroidery are all centuries-old traditions on the island. There are ample opportunities to purchase beautiful jewelry and homewares to remind you of your time on Sardinia.
The Villas
We are proud to say that some of our favorite luxury villas can be found on Sardinia and particularly around the dazzling Costa Smeralda. We are proud to present awe-inspiring properties that preserve the utterly captivating historic charm of Sardinia's, while also presenting all the modern convenience you could desire.
Whether you seek to hide away in the rolling hills or linger just a stone's throw from a beautiful beach, we are sure we can find the perfect luxury villa on Sardinia. With our villas, you will enjoy the comfort, privacy and convenience of an entire spacious home, while also having all of the amenities and features of a luxe hotel.
To tempt you even further, here are some of our most popular and sought-after villas which currently have availability August through October:
Villa Cora
Escape to one of Europe's most sought-after and exclusive villas, the utterly magnificent six-bedroom Villa Cora. With its jaw-dropping sea views and direct beach access, guaranteed privacy and security and slew of luxury features, this really is the pinnacle of Sardinia luxury villas. Indeed, it received the biggest tick of approval of them all when Queen Bey and Jay-Z chose it for her 37th birthday celebrations. Will you be the next A-List guest?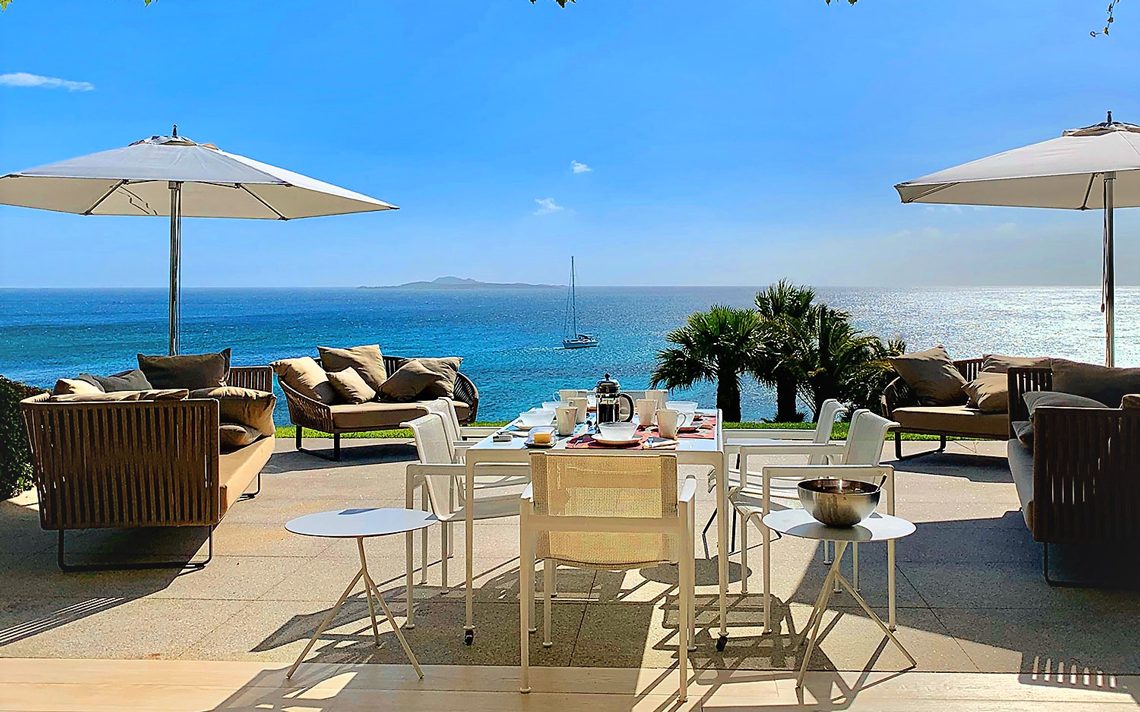 Villa Cassandra
What is better than direct access to the magical beach? Access to two magical beaches – and that's what is on offer at Villa Cassandra. This striking luxury villa is sure to impress, with its magical views and exquisite architecture. Villa Cassandra offers 9 stunning bedrooms and comes fully staffed for your convenience. Simply sit back, relax and enjoy the good life in one of Sardinia's most sought-after locales.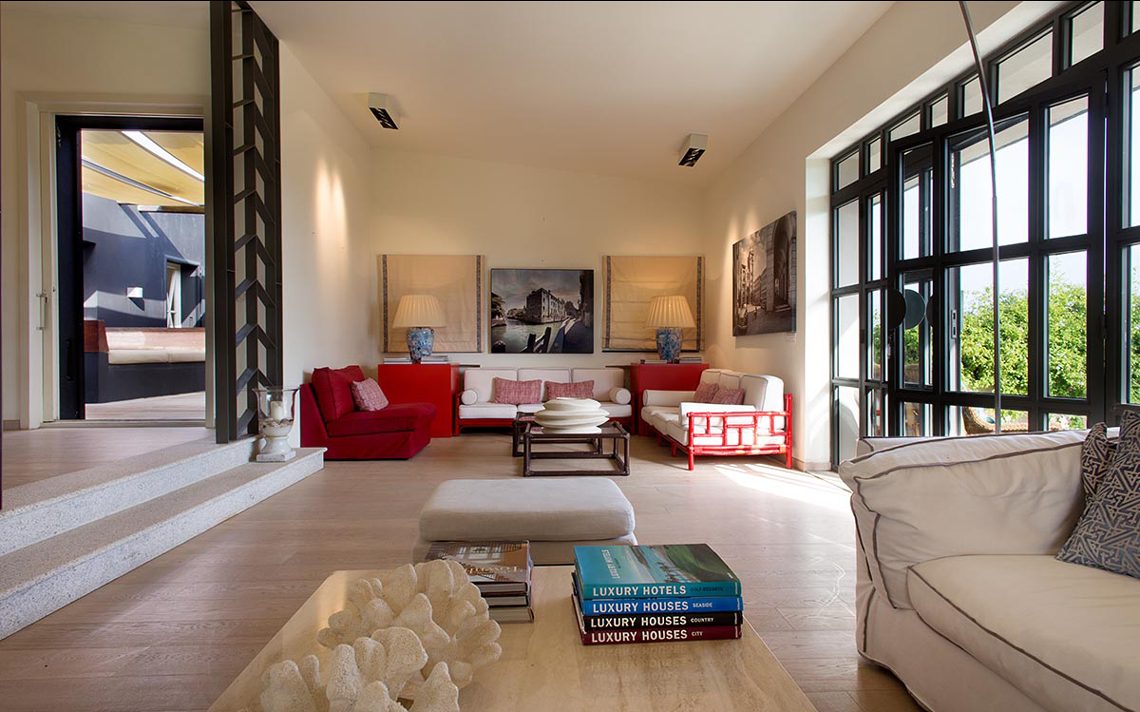 Villa Pilar
Nestled between Porto Cervo and Porto Rotondo, Sardinia's two most glamorous addresses, Villa Pilar is sure to delight. You'll enjoy privacy and security yet be within close proximity of the ultimate delights of Sardinia. They include the glamorous nightlife and delectable dining. The villa itself boasts six beautiful bedrooms and immaculately manicured grounds that are ideal for indoor/outdoor living.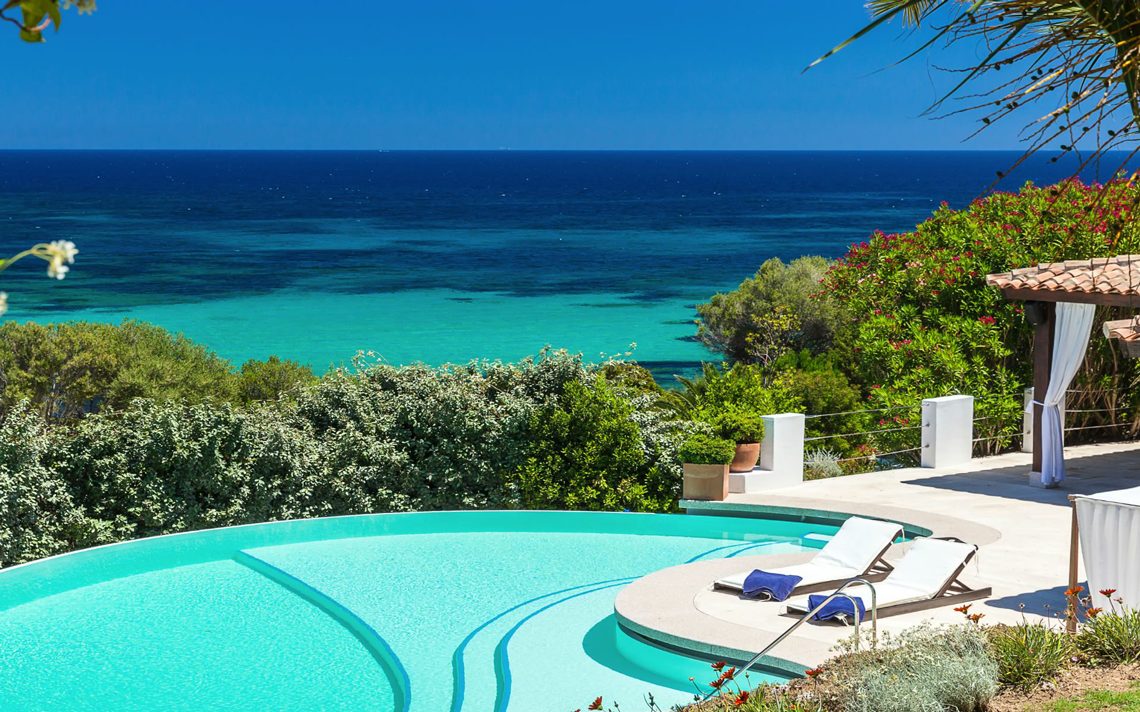 Villa Callen
With views of the sea and mountains, you'll be able to take in the beauty of Sardinia while staying at Villa Callen. This immaculate five-bedroom villa was recently constructed, yet oozes charm and charisma. The villa hosts luxury features including a glittering pool hovering above the gulf of Cugnana. This stunning villa is sure to capture your heart and imagination.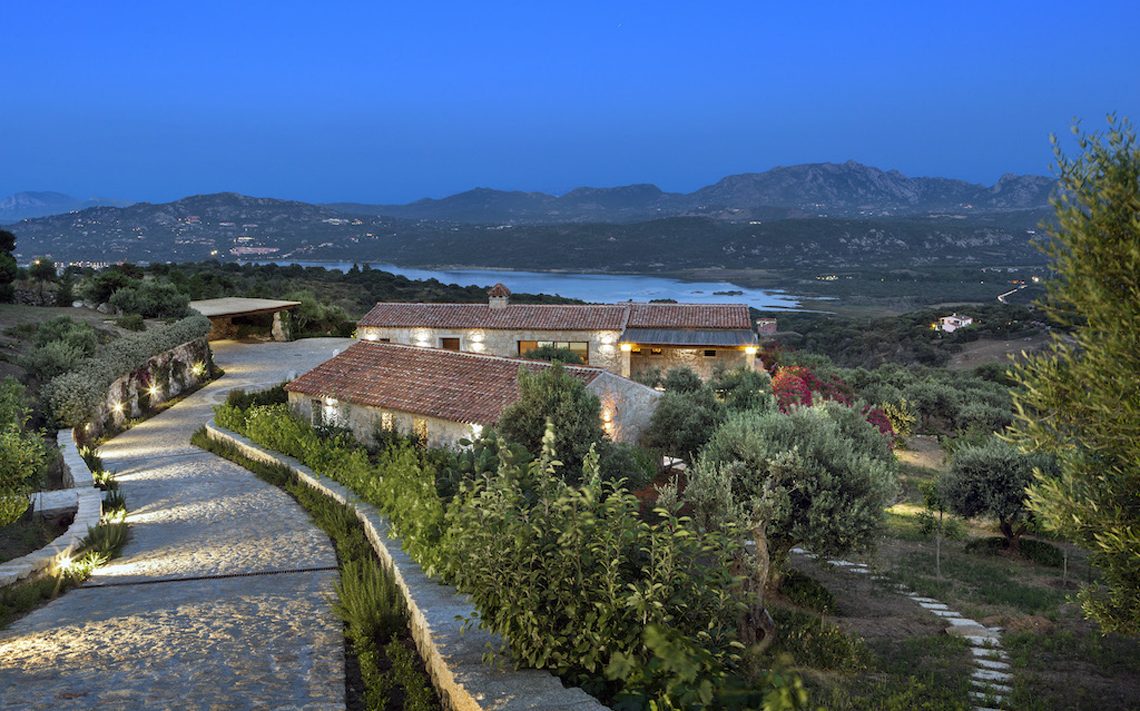 Availability
We have been delighted to help our guests and clients discover and fall in love with beautiful Sardinia. Can we help you find out what all the fuss is about, and live your dream holiday on this incredible island?